The BHWF is proud to support the businesses and institutions which help to make Beacon Hill and the greater Boston area such a vibrant community. The coordinators for the Neighborhood Narrative for the 2017-2018 season are Jessica Harkiewicz and Emine Becirovic.
Past Neighborhood Narratives from the 2017-2018 Season
Helen's Leather Shop
Established in 1969, Helen's Leather Shop has evolved from a hippie leather goods shop to one which also represents the finest western cowboy boots, Stetson hats, Rockmount western wear, leather coats, bags, wallets, briefcases, backpacks, gloves, and belts. We have an excellent selection of western wear for country concerts, wild west parties as well as for those who wish to horseback ride in Jackson Hole. Motorcycle speed-devils can also invest in beautiful Schott jackets, leather pants, and Frye boots. Birkenstock and Naot brands are available for the leather sandal lovers! Helen's also provides unmatched services for leather care and leather repairs. Stop by to experience the look that feels so good!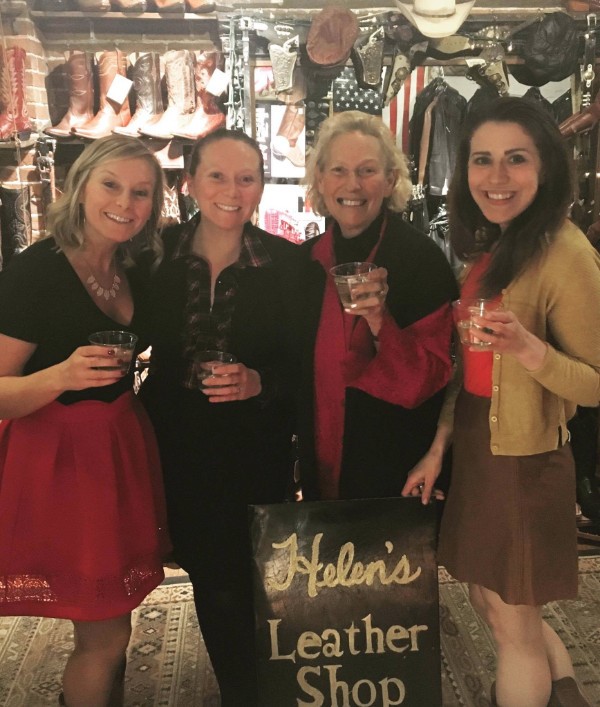 HEIST
December Thieves, a Boston-born, multi-brand retail concept was founded by jewelry designer and veteran retailer Lana Barakat in 2013 as a way to capture the heart of the wandering traveler.  In the spring of this year, December Thieves welcomed a new little sister, HEIST at 51 Charles St.  With a focus on slow fashion, emerging design and small batch manufacturing, December Thieves + HEIST bring to market some of the newest and most talented brands in the apparel, accessories and home categories.
Moss covered walls, a ceiling dripping with crystals and swaths of natural light set a most romantic backdrop for the HEIST story.  With a daring and romantic edit in apparel, shoes and home décor store Barakat scours the globe for exciting new-to-market brands to bring back home.  Think German edgy women's wear designer Rundholz, laser cut accessories from Italy's Claudio Cutiliti, sparkling jewels from Santa Cruz designer Variance Object and handcrafted Cydwoq shoes from Southern California.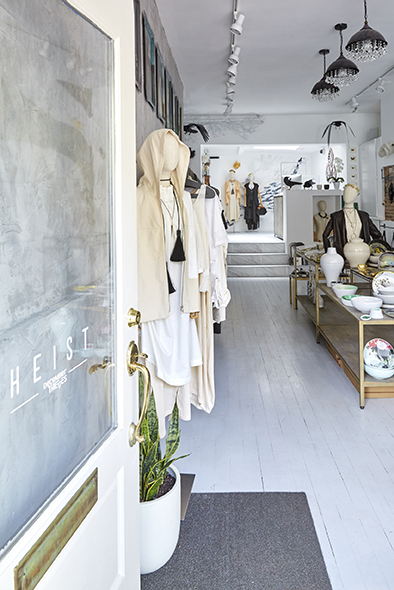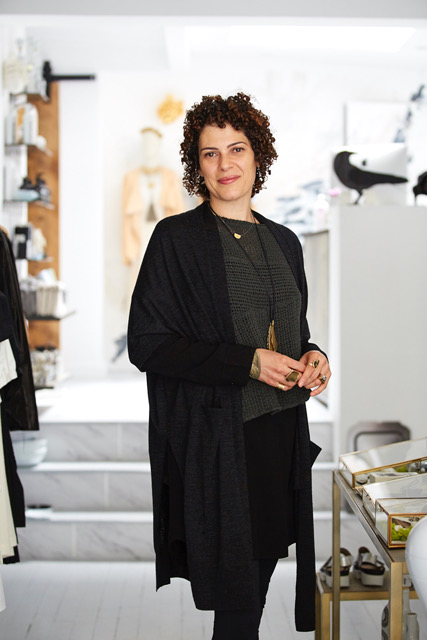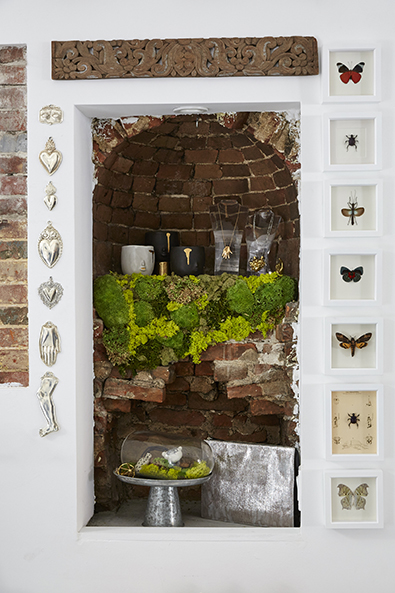 Gary Drug Company
Address: 110 Charles Street, Boston
Phone: (617) 227-0023
Website: www.GaryDrug.com
My name is Gail Bray, I work at the Gary Drug, the oldest independent pharmacy in Boston. I have been at this store for the past 18 years, and have seen many changes in the neighborhood. Gary Drug is known to be the place like Cheers, where everyone knows your name, to being also like Vegas, where what happens here stays here.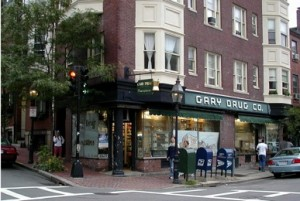 Blackstone's of Beacon Hill
Blackstone's of Beacon Hill ~ Part of Beacon Hill since 1982, this awarding winning specialty gift boutique located at 46 Charles Street is proud to have been welcoming YOU for 36 years!  Blackstone's continues to be a popular destination for locals and visitors for their unique and distinctive gifts – for all reasons and all seasons – including local products, Blackstone's exclusives and Boston memorabilia.
KitchenWares ~ (Est. 2010) carries on the 38 year legacy of a family-owned kitchen store on Newbury Street. "KW" is widely known today for being a premium specialty kitchen store and now the largest fine cutlery source in the Greater Boston area. Awarded Best of Boston 2011 & 2016 by Boston Magazine and Best of Boston Home 2012 by Boston Magazine Home, KitchenWares offers high quality cutlery, cookware, bakeware and kitchen accessories and also provides professional in-house knife sharpening.
ABOUT JENNIFER
What are you most passionate about professionally?
As an extrovert I love people, I love meeting new people and most importantly, I love to see the joy in someone's eyes when I have been able to make them happy. This makes retail a natural fit for me.
What one event in your childhood had the greatest effect on your life?
When my parents lost their retail business.  It taught me the hardest job in retail is being disciplined in buying – now how much to buy and when to mark something down and move on to something new.
If you weren't doing what you do today, what other job would you have?
I would be nurse.
What are you surprisingly good at?
Each day I share a part of me with every person who walks through my shop door. Sharing for me is done through stories and stories are part of what makes my shops unique and it is an experience both myself and those who work alongside me like to share too.  I like to find local artists with a story and products I personally relate to – like local Boston ceramic artist Jill Rosenwald whose brightly colored serving pieces and home décor products I carry at Blackstone's.  Sharing a part of me also includes comforting a stranger who is in town for treatment at the hospital and just needs to talk.
What is a typical day like for you?
Each day is ultimately defined by the people who walk through my shop door.  One customer can lead to many things ~ a new product idea, a shared common experience, a new approach to something, even a new friendship.
What's the craziest thing you have done?
Going into retail!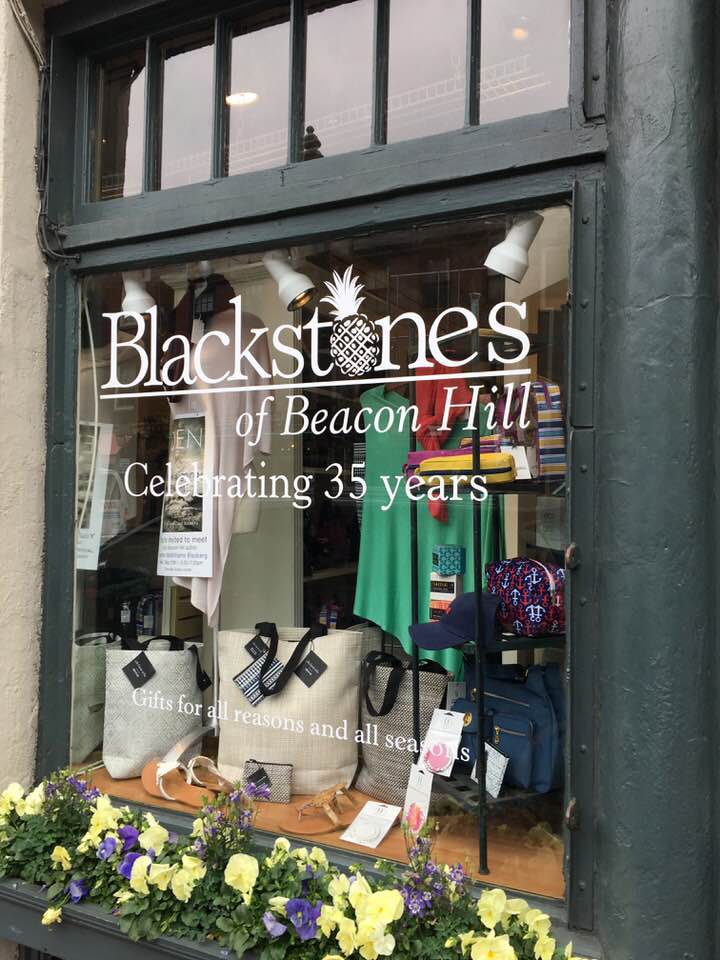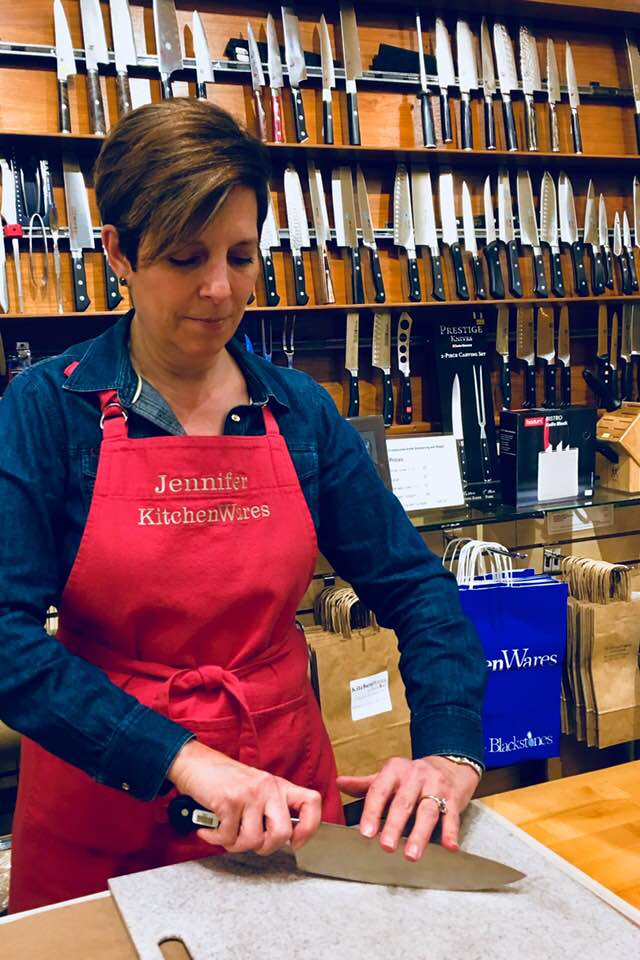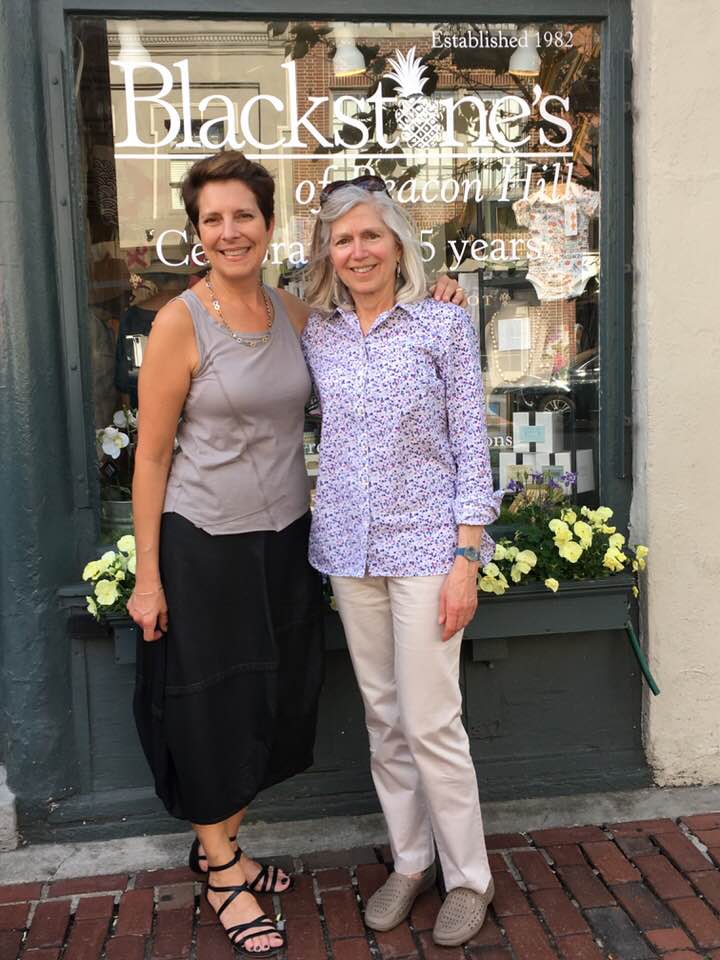 Jessica Harkiewicz
Jessica lives on Shawmut Ave in the South End.  After many years moving around between Asia and Europe and a career in fashion PR at Theory in their Shanghai headquarters Jessica moved to Boston 4 years ago when her husband David started his Boston based law practice.  Since then she has been a stay at home mum with her 3 year old son Alexey (and 2 Italian Greyhounds Loki and Enzo).  Her interests include anything related to health, wellness and all forms of exercise.  Travel and adventures off the beaten path are always on the calendar. And for her, good food, drinks and conversations with friends old and new are what makes a city feel like home.