Charles Street Couture Fashion Show
The Hampshire House
Tuesday Evening
May 14 2019
6pm-8pm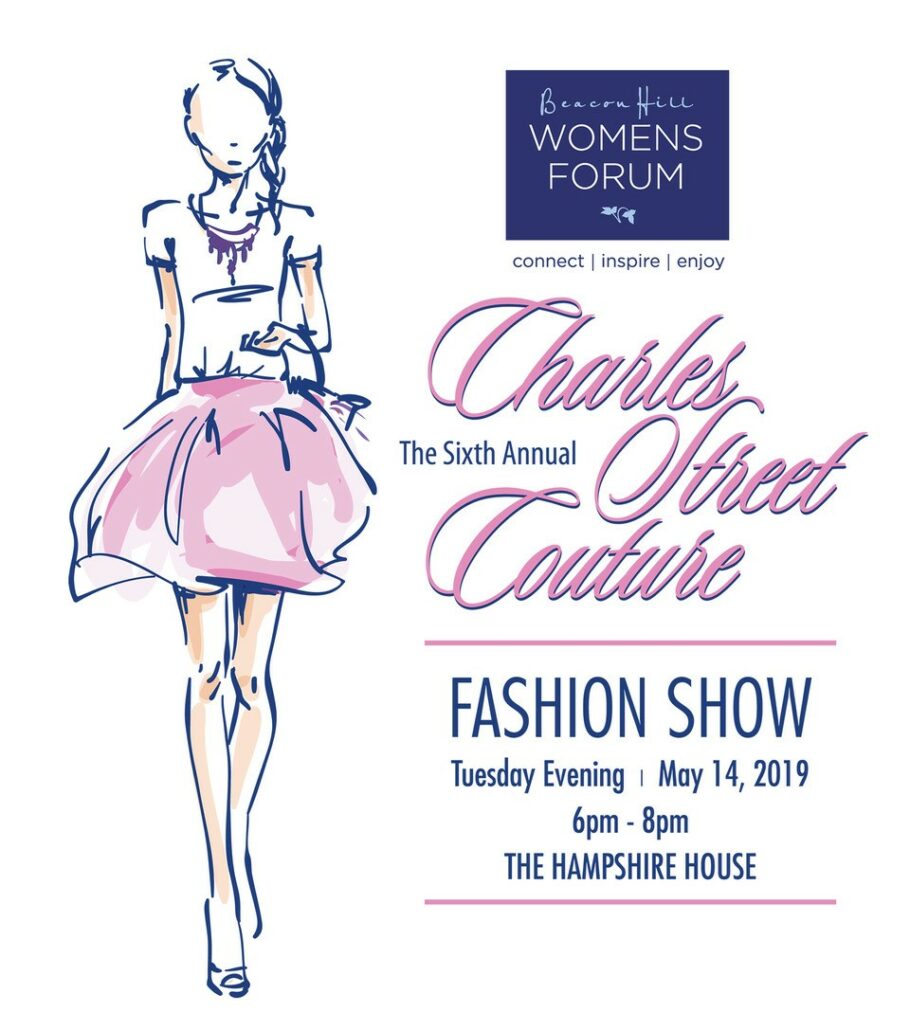 BHWF Classy Holiday Cocktails
The Hampshire House
84 Beacon St.
Boston, MA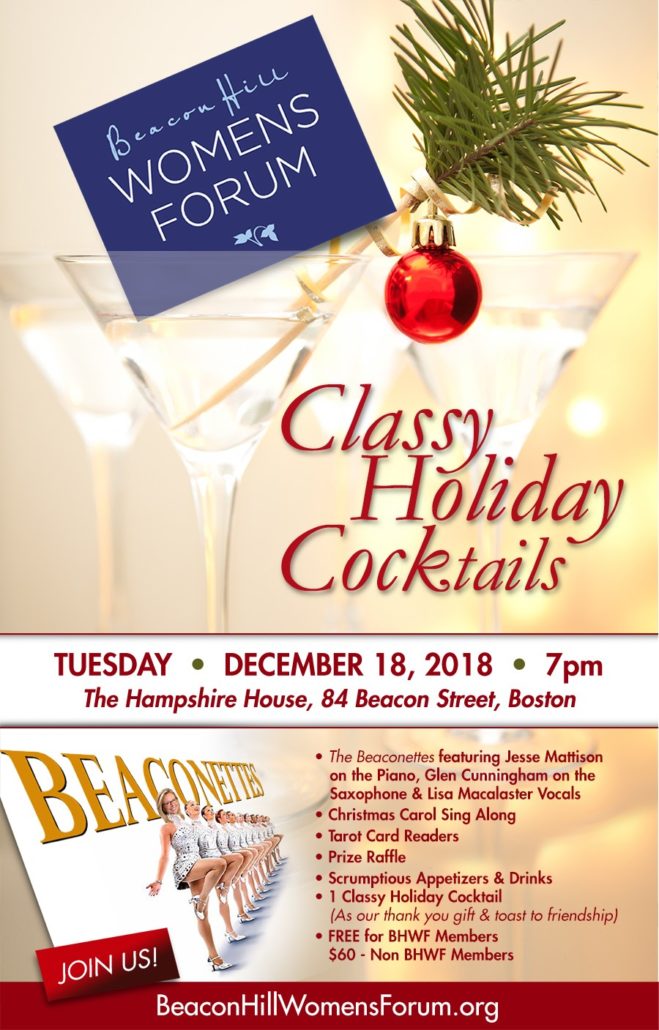 5th Annual Charles Street Couture Fashion Show
BHWF Fashion Show
Tuesday Evening | May 8, 2018 | 6-8pm
The Hampshire House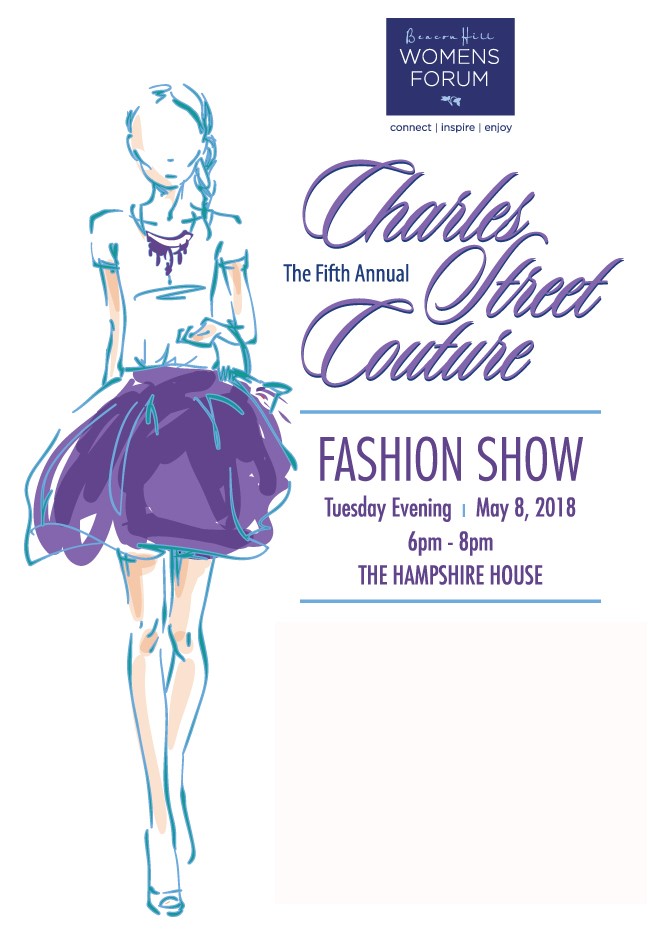 DECEMBER 2017
A BHWF Gatsby Holiday Soiree
Hampshire House
84 Beacon Street, Boston, MA
DJ Dance Party
Christmas Carol Sing Along
Tarot Card Readers
Prize Drawing Entry (Included with Your Ticket)
Food & Drink Ticket (1) Included & Cash Bar
FREE for BHWF Members
$60 for Non-BHWF Members
Festive 20's cocktail attire encouraged!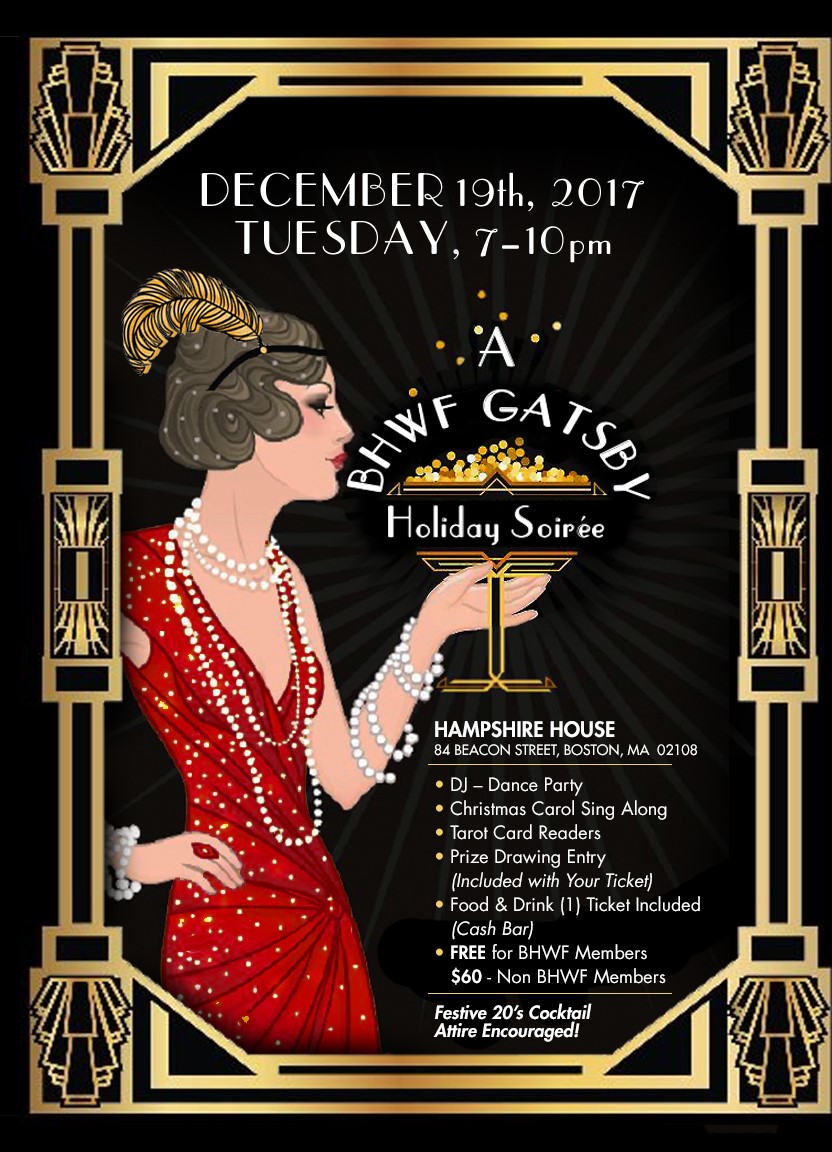 MAY 2017
THE FOURTH ANNUAL
CHARLES STREET COUTURE FASHION SHOW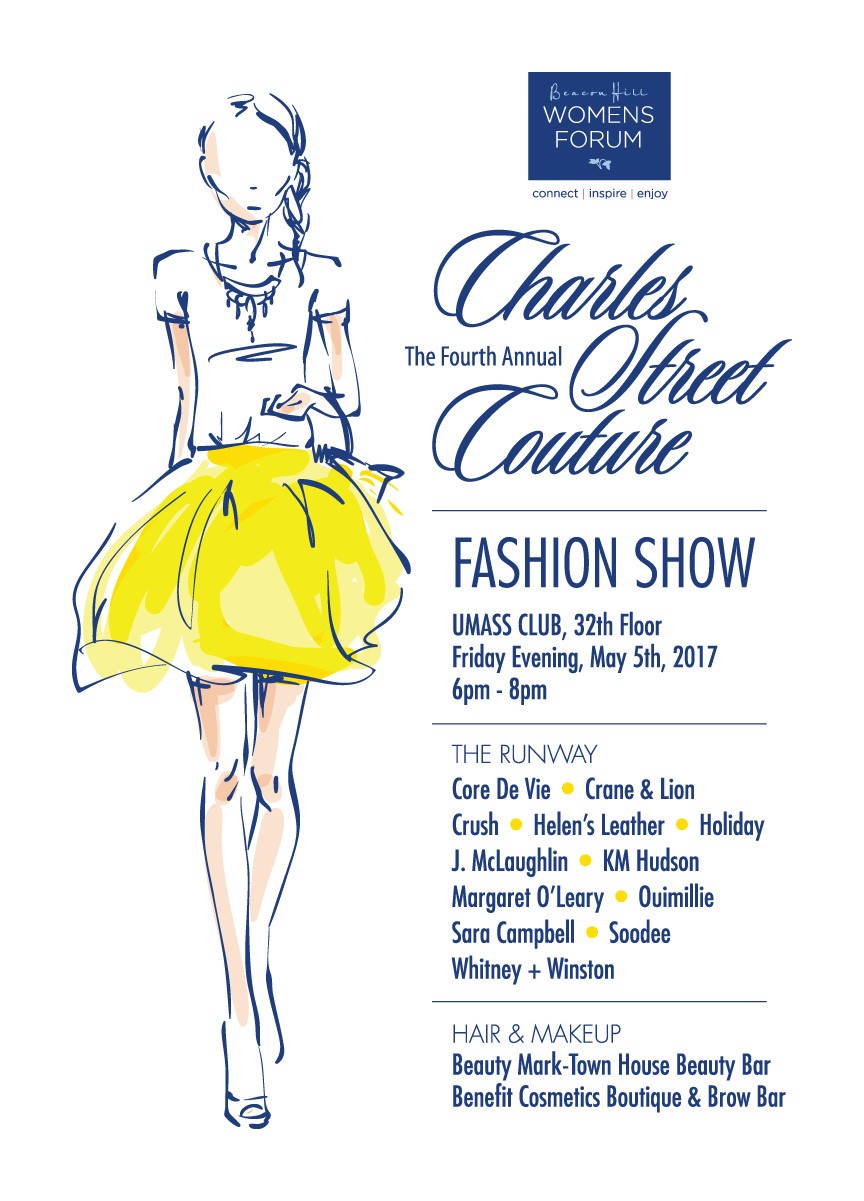 DECEMBER 2016
HOLIDAY WASSAIL PARTY!
Eat , Drink and be Merry as local Beacon Hill musicians and singers provide festive holiday entertainment.
Husbands and partners are invited to attend as guests as well!
Please note: This event will be held on the 3rd Tuesday. 6:00 PM – 8:00 PM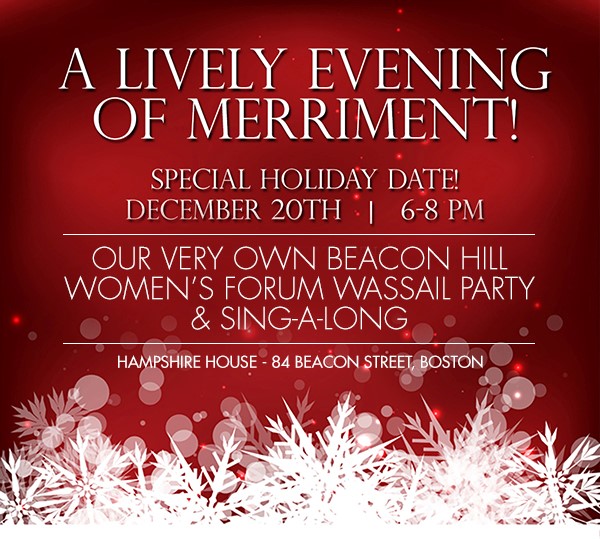 MAY 2016
3RD ANNUAL
CHARLES STREET COUTURE
Tuesday Evening, May 10th, 2016 6-8pm
The University of Massachusetts Club
One Beacon Street, 32nd Floor
BHWF Members $20
Guests $40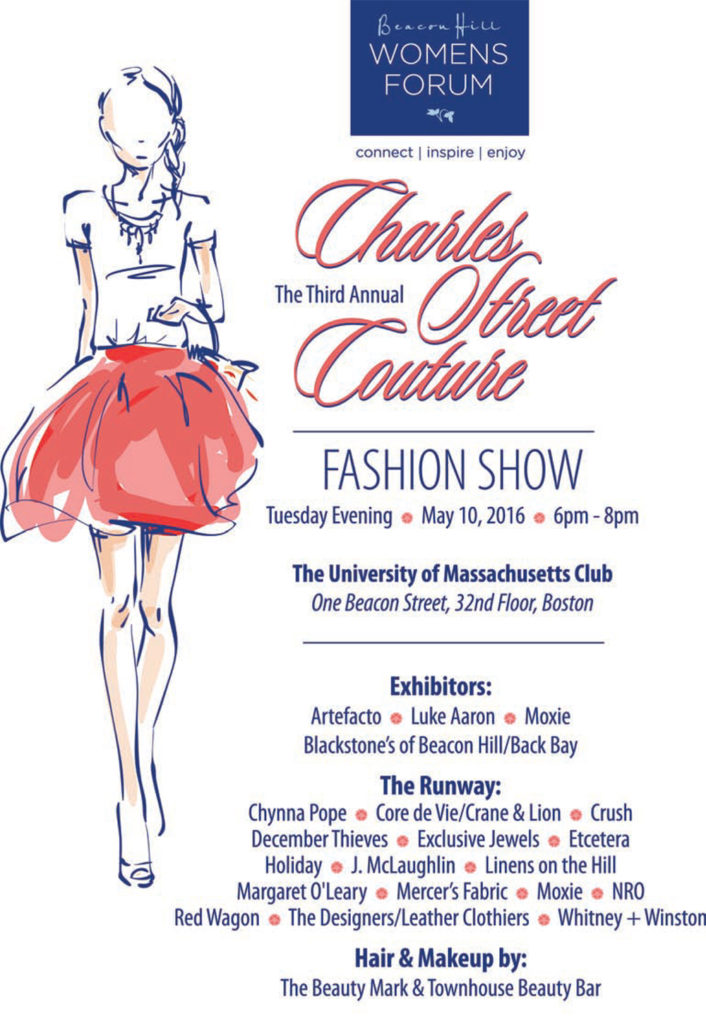 MAY 2015
Celebrate style and women in fashion with the Beacon Hill Women's Forum at Charles Street Couture. This runway show features fabulous looks from boutiques on the Hill owned by equally fabulous women!
Join your favorite neighborhood shop owners, managers and stylists while they model their favorite pieces from their 2014 Spring collections. Guests will enjoy cocktails while mingling with familiar faces and learning more about the flair of the boutiques that make up our extraordinary neighborhood.
Charles Street Couture will take place on Tuesday, April 1st, 2014 at the Hampshire House located at 84 Beacon Street, beginning at 7PM. Cocktail hour will be followed by the runway show, which will commence at 7:30 PM.