Our speakers are from within our own community who share their passion for their careers and personal lives, and who would like to share their story to inspire others. See the full list below for our 2020-2021 speakers.
Tuesday
February 9, 2021
Brick by Brick, Building Vibrant Neighborhoods
Kimberley Sherman Stamler
Virtual
Tuesday Evening
February 9, 2021
6:30pm-8pm
Neighborhood Narrative for February
Rugg Road Paper Co.
As President of Related Beal, Kimberly Sherman Stamler leads one of Boston's most historic and accomplished developers. She is responsible for overall management of the firm, and directs Related Beal in its pursuit of new development opportunities and financing activities across the company's Boston business units. Kim's appreciation for the distinct character of city neighborhoods has infused all of Related Beal's Boston developments with a focus on creating vibrant projects. Recognized as a leading voice in the future of Boston, Kim sits on the boards of the Federal Reserve Bank of Boston, the Rose Kennedy Greenway Conservancy, Habitat for Humanity Greater Boston, A Better City, the Boston Municipal Research Bureau and the Greater Boston Chamber of Commerce.  Kim lives in Boston with her husband, children and Labrador Retriever.
The information contained in this message and any attachment(s) may be privileged, confidential, proprietary or otherwise protected from disclosure and is intended solely for the use of the individual or entity to whom it is addressed. If you are not the intended recipient, you are hereby notified that any dissemination, distribution, copying or use of this message and any attachment is strictly prohibited and may be unlawful. If you have received this message in error, please notify us immediately by replying to this email and permanently delete the message from your computer. Nothing contained in this message and/or any attachment(s) constitutes a solicitation or an offer to buy or sell any securities.
Tuesday
April 13, 2021
Children and the COVID-19 Pandemic
Lael Yonker, MD
Virtual
Tuesday Evening
April 13, 2021
6:30pm-8pm
Neighborhood Narrative for April
TBD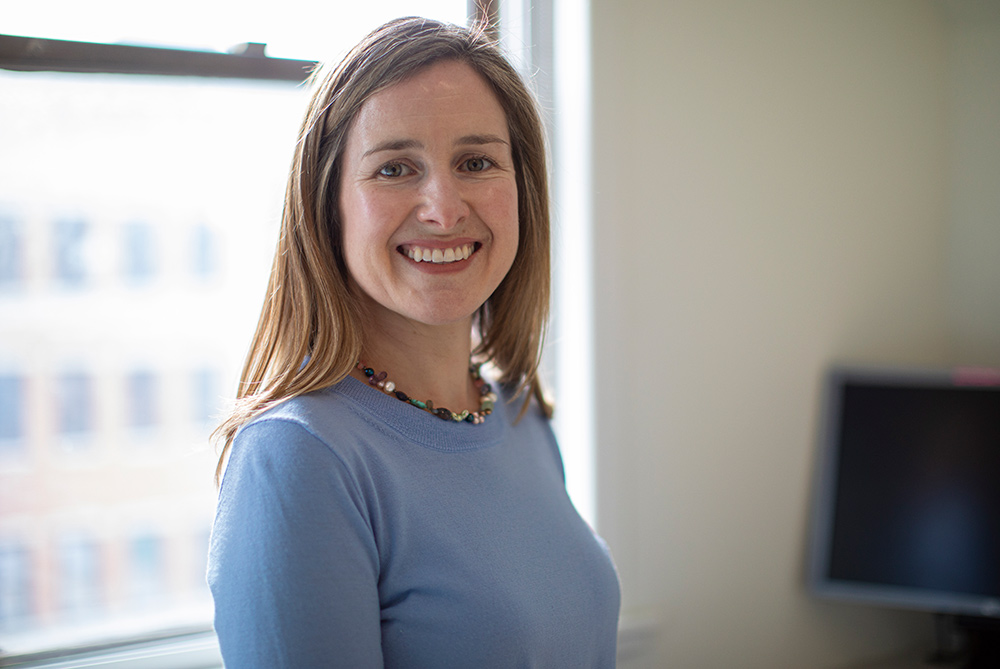 Lael Yonker, MD is a pediatric pulmonary physician-scientist, committed to improving the care of children with pneumonia and respiratory diseases. Dr. Yonker is the Director of the MGH Cystic Fibrosis Center and Co-Director of the MGH Cystic Fibrosis Therapeutic Development Center. Since the outset of the COVID-19 pandemic, she has led the Pediatric COVID-19 Biorepository at the Massachusetts General Hospital and has helped shape our understanding of how SARS-CoV-2 effects newborns, infants, children and young adults. Her research focuses on inflammatory responses to airway infections and she is investigating the impacts of viral load and immune responses in children with SARS-CoV-2 infection or the late COVID-19-related inflammatory illness, Multisystem Inflammatory Syndrome in Children (MIS-C). She is a mother of two school aged children and lives in Newton.
Past Speakers
&

Events from 2020-2021 Season
Tuesday
January 12, 2021
Bostonfilmvideo.com
Lorie Conway
Virtual
Tuesday Evening
January 12, 2021
6:30pm-8pm
Neighborhood Narrative for January
Covet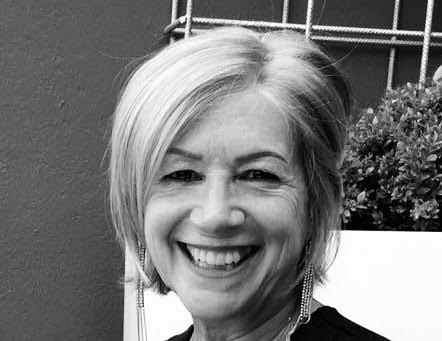 Lorie Conway is an independent film producer and director for Boston Film & Video LLC, a company she founded in 2000. Recent projects include two series for Netflix working with a team of Israeli filmmakers, and with a British director working on a dramatic series for HBO, that is partly based on a film and book she produced about the Ellis Island Immigrant Hospital.
Conway has produced for all of Boston's commercial networks and WGBH/PBS, producing news magazine, and non-fiction narrative, long-form films.
For 12 years she was a staff producer for CHRONICLE on WCVB.
As a filmmaker, Conway looks for stories that build connection, inspire, activate, and perhaps make a difference. Her work has been awarded the Peabody, Columbia University DuPont, Iris, Cable Ace, and Harvard's Nieman Fellowship in Journalism.
Some of the film's she's directed include Beatrice Mtetwa, and the Rule of Law, about the courageous human rights lawyer in Zimbabwe: https://vimeo.com/58496261, Forgotten Ellis Island, the documentary film and companion book she wrote about the Ellis Island Immigrant Hospital: https://youtu.be/r-ZW2UwWg8s,  Undaunted, Chasing History at the Boston Marathon, a film about the comeback of one unique runner and the city of Boston activating against terrorism, https://vimeo.com/172143265 and The Incredible Story of Bill Pinkney, a Peabody Award winning documentary about the first Black man of any nation to sail solo around the globe—with thousands of students following his inspiring journey, https://vimeo.com/444662476
Current projects in development include pitching Captain Pinkney's story as a feature film or tv series to a cable or streaming company; and working with a team of South African filmmakers, Conway is serving as Executive Producer on a film connecting youth in South Africa to Mandela's inspiring message of hope and activism, as more and more young people are leaving the country as it continues to struggle with racial inequities.
As a filmmaker, Lorie wanted to find a way to honor the caregivers on the frontlines of the pandemic, while also saying that we're all in this together. Based on Carl Sagan's essay, "Pale Blue Dot," she produced a short video with voices from around the world reading the words of the iconic astronomer. https://vimeo.com/407558175
Lorie Conway's Board work includes the Nieman Foundation for Journalism and the Associates of the Boston Public Library. Lorie is also a long-standing member of the Filmmakers Collaborative, which serves as a 501c-3 for many of the independent film projects she produces and directs.
Tuesday
December 15, 2020
Annual Wassail Party
Virtual
Tuesday Evening
December 15, 2020
Begins at 6:45pm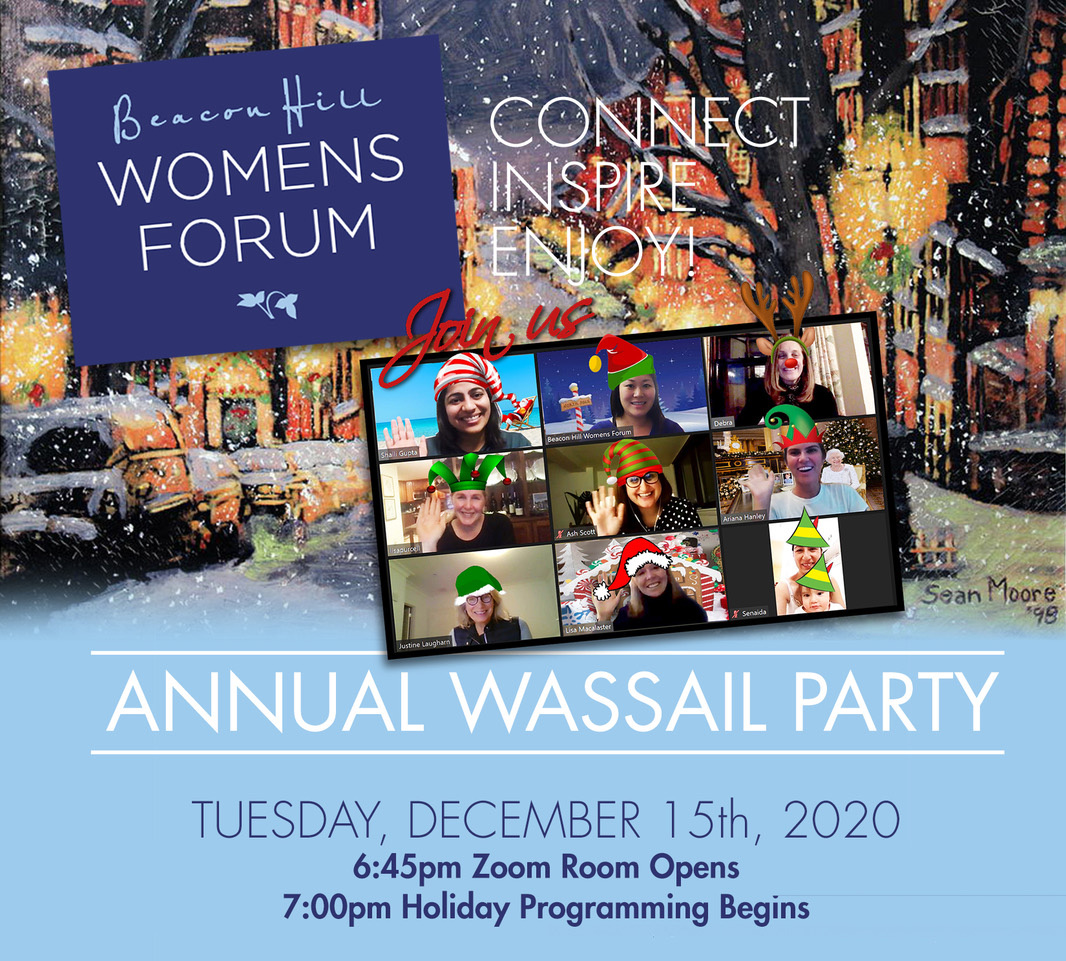 Please join your friends at the Beacon Hill Women's Forum for a festive Zoom meeting. We will celebrate the season with speakers and topics including holiday cooking, wine ideas, seasonal decorating and taking care of yourself during these unusual and unprecedented times. We will be raffling gift certificates from some of our wonderful Beacon Hill merchants and enjoy some music together.
Finally, we will meet at the Christmas Tree in front of Tatte at 8:15pm to sing Christmas carols, see the lights in the neighborhood, and stroll the Boston Public Garden for anyone who wants to gather.
Most imaginative Zoom costume and background gets a prize!
6:45pm: ZOOM ROOM OPENS
Swing by early for some Beacon Hill Holiday trivia
7pm: HOLIDAY PROGRAMMING BEGINS
Several short segments covering:
Holiday Decorating (Rouvalis)
Cooking Ideas (Sheila Burkus)
Wine Ideas (Charles Street Liquors)
Self Care (Folain)
Holiday Sing A Long (Led by Lisa)
Raffle of Gift Certificates (Rouvalis, Folain, Charles Street Liquors, Whitney + Winston)
8:15pm: HOLIDAY WALK & CAROL SINGING THROUGH BOSTON PUBLIC GARDEN
Meet at the Christmas tree in front of Tatte for a walk through the Boston Public Garden and down Commonwealth Avenue to see the festive lights.
Tuesday
November 10, 2020
My passion, my journey and my challenges
Diane Agoun
Virtual
Tuesday Evening
November 10, 2020
6:30pm-8pm
Neighborhood Narrative for November
Upstairs Downstairs
Diane Agoun is the sole owner and proprietor of Soodee Boutiques, two premier storefronts in the highly coveted Newbury Street and Charles Street shopping districts. Diane opened Soodee on Newbury Street 14 years ago and today both locations are "go to" destinations for celebrities and fashion enthusiasts alike.
With her finger on the pulse of the latest fashion trends from New York to Paris, Diane curates luxury fashion collections and is recognized for her classic, chic and unique designs. With limited quantities and hard to find styles, she ensures her clients will have a personalized shopping experience and exclusive high-quality garments. From fashion enthusiasts all over New England to local news anchors and celebrities such as Naomi Judd and Patricia Heaton, Diane's loyal clientele trusts her uncanny eye for curated top fashion. When asked how she has managed to be so successful in the ever so competitive fashion business, she simply smiles and says, "Fashion is like breathing to me. I am fortunate it is something that comes so naturally and is such an enjoyable experience."
Tuesday
October 13, 2020
Purposeful Innovation: A Live Zoom Event with Sarah Biller
Sarah Biller
NOTE: This event will take place live on Zoom! Please register to receive the Zoom link.
Virtual
Tuesday Evening
October 13, 2020
6:30pm Virtual Social Time | 7:00pm Speaker Presentation
Neighborhood Narrative for October
Crush/Whitney & Winston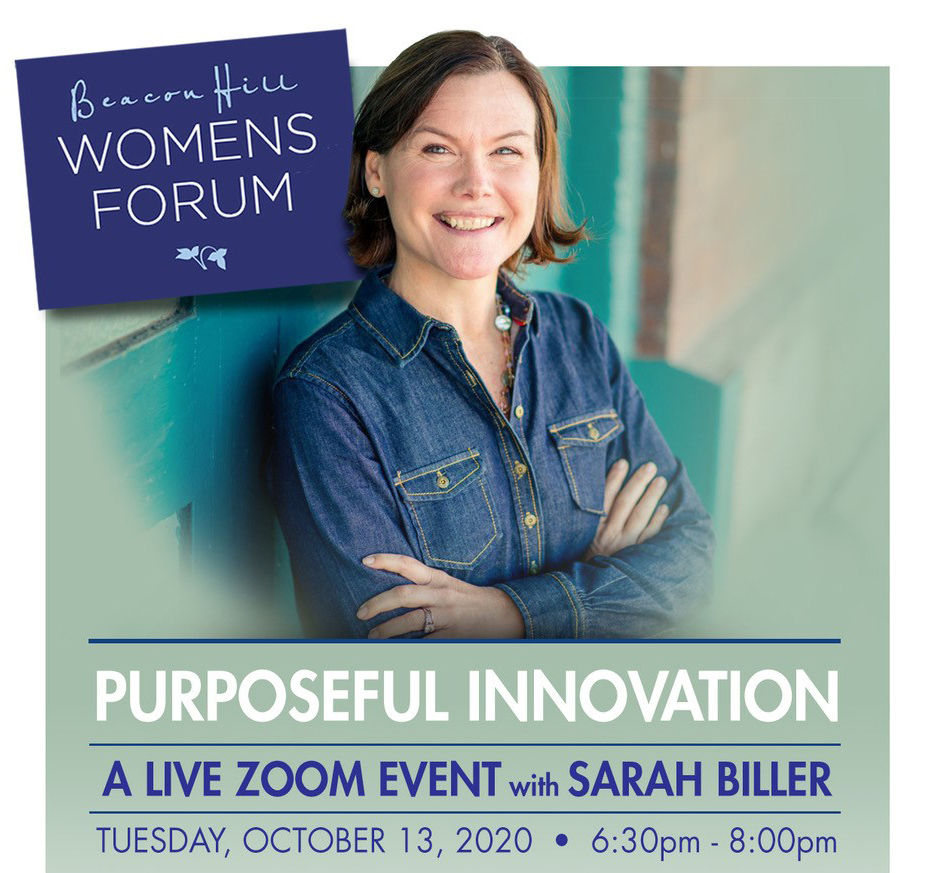 Sarah Biller is the Executive Director of Vantage Ventures and the Co-Founder of the FinTech Sandbox, a Boston-based not for profit providing entrepreneurs access to high quality data sets to advance innovation in the Financial Services Sector. She is also the Co-Founder of Capital Market Exchange, a predictive analytics platform for institutional bond investors.
Sarah will speak about her entrepreneurship, co-founding a non-profit company aimed at driving innovation in the financial services sector.
Wednesday
October 7, 2020
POP-UP: CHARLES STREET AUTUMN STRUT & STYLE!
Wednesday Evening
October 7, 2020
6:00pm-8:00pm
Location: Charles Street, Beacon Hill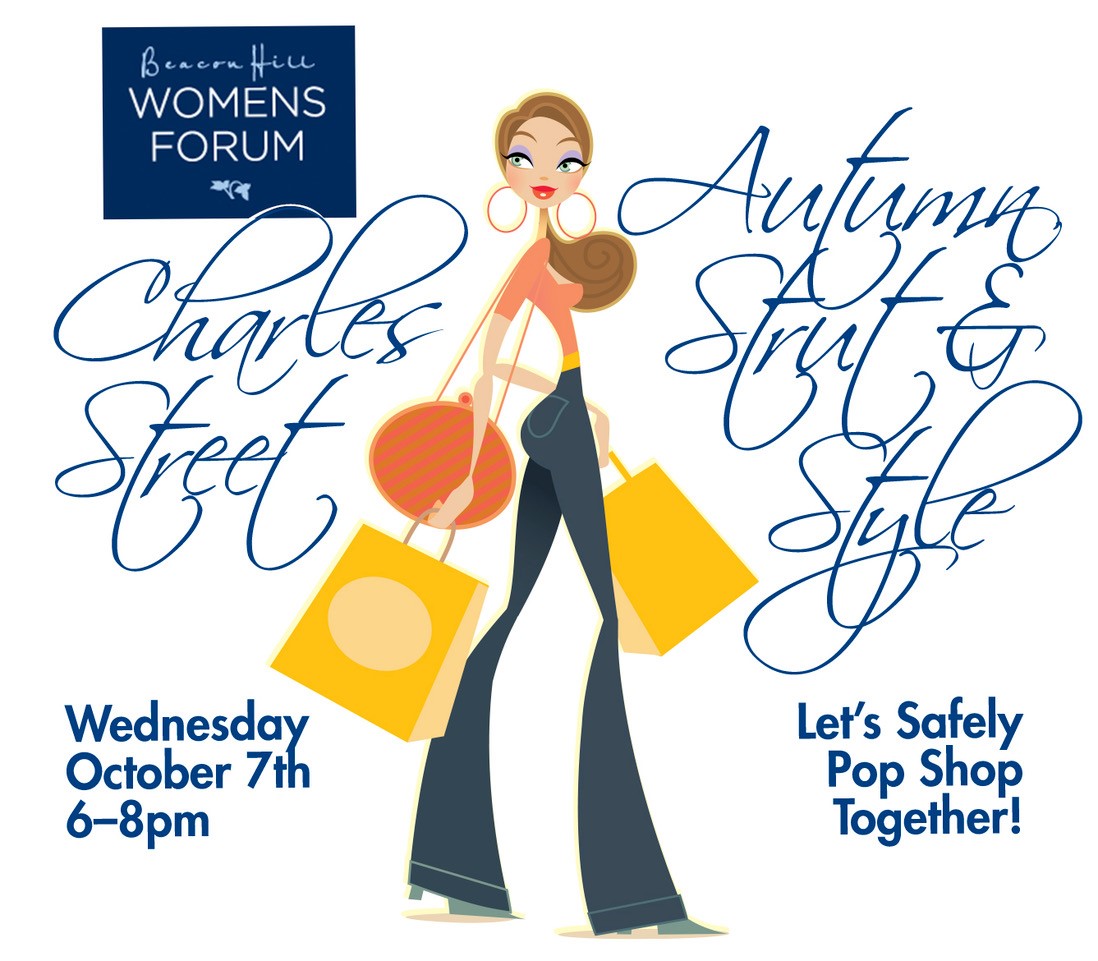 Fall is in the air …not sure what to wear? Strut on down to your favorite Beacon Hill shops to see the latest fashions!  The BHWF board is hosting an in person, Covid sensitive event Wednesday October 7th, 6pm – 8pm.
Think speed dating meets shopping! Groups of six will rotate through the participating Charles Street boutiques for a peek at each store's featured items. You will be able to set aside items to purchase after the event. Specific details will be given prior to the event to ensure a safe and fun evening. Please note that masks will be required.
We are requesting an RSVP by: October 5th as shops will be carefully planning your visit.
Tuesday
September 8, 2020
Why Community Matters
Dr. Uzochi Erlingsson
Virtual
Tuesday Evening
September 8, 2020
6:30pm-8pm
Neighborhood Narrative for September
Luxor Hair Studio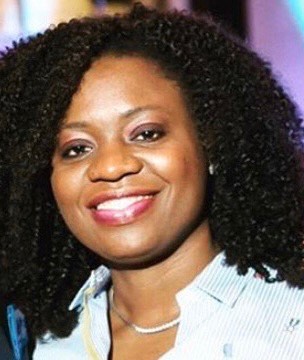 Uzochi Erlingsson, M.D is a published MD scientist and an NIH grant recipient with experience in clinical and research medicine with a focus on Biochemical Genetics (Inborn Errors of Metabolism). A medical doctor by vocation, she has since adopted early stage investment. Currently she is the Founding partner of Haegrun Holdings where she is an accomplished executive and business analyst within the healthcare and wellness sector and private equity industries. She is also a Science Collaborator at Harvard Medical School.
She and her Husband Erik and 2 kids reside in Beacon Hill.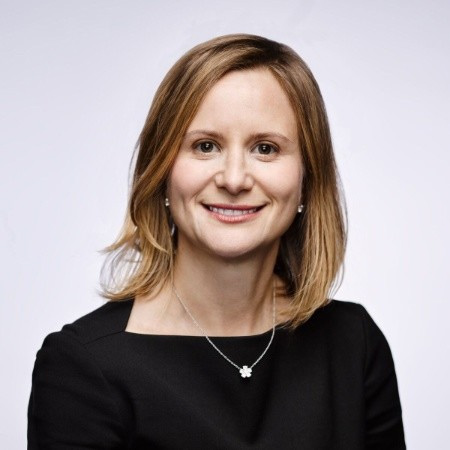 Aliza Samuels
Program Director
Aliza is a REALTOR with Coldwell Banker in Beacon Hill. Having lived in nearly every neighborhood Boston has to offer, Aliza's knowledge of the city and its properties is thorough and detailed. These days, she proudly calls Beacon Hill her home. She resides in the Sunflower Castle with her husband and two children, who attend the Eliot School.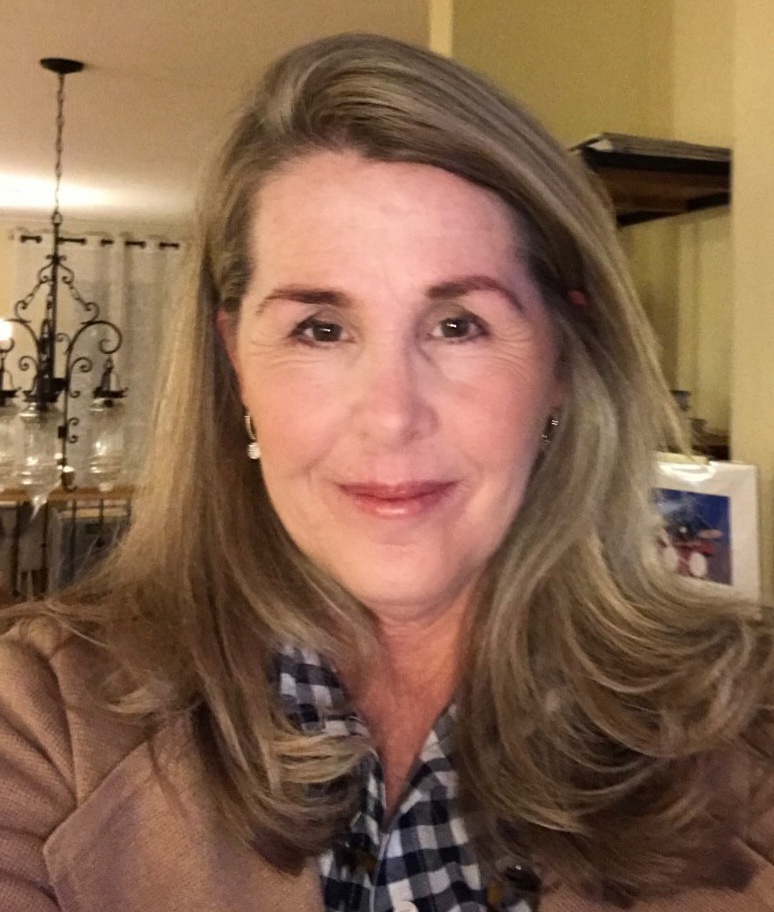 Lisa Purcell
Program Director
Lisa and her husband Howard moved to Boston in 2018 and recently relocated to Beacon Hill. Lisa grew up in Michigan and graduated from the University of South Florida. Over the past 25 years, Howard's work in the corporate world took the family from Miami Beach to Jacksonville and then to Dallas. They are happy to start building roots in this gorgeous and historic neighborhood. Career highlights include co-founding a weekly newspaper in Miami, many years as a sales representative for a national trade magazine covering the advertising industry and owning an antique and home accessory store at the beach in Jacksonville. Lisa and Howard enjoy exploring the Cape and New England and travel to Los Angeles and Miami as often as possible to visit their two sons, daughter-in-law and two grandbabies who are in Los Angeles and their daughter who is studying musical theatre at the University of Miami.