Our speakers are from within our own community who share their passion for their careers and personal lives, and who would like to share their story to inspire others.
The 2018-2019 season has closed. Check back this fall for details on signing up for the 2019-2020 season!
Tuesday
May 14, 2019
Charles Street Couture Fashion Show
The Hampshire House
Tuesday Evening
May 14 2019
6pm-8pm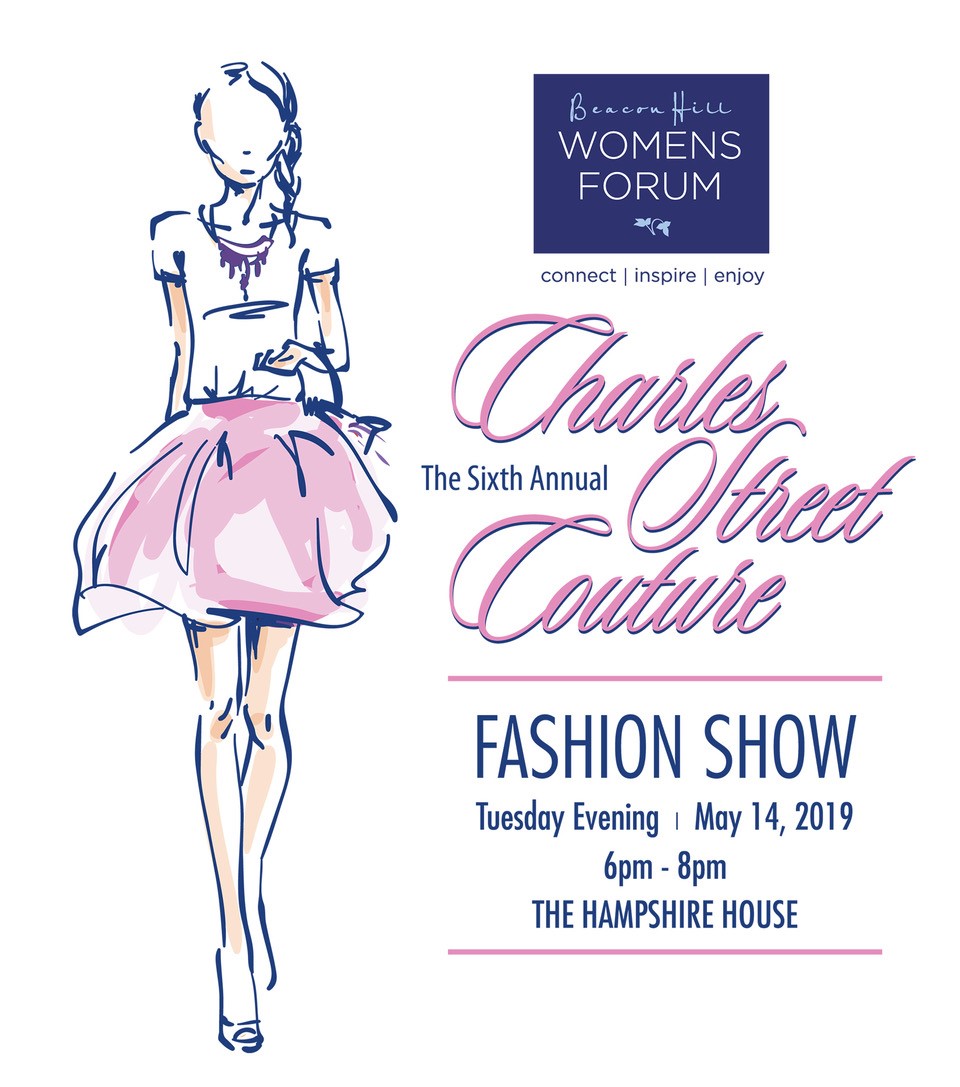 Tuesday
April 9, 2019
Helen Riess, M.D.
Art of Empathy
Pursuit of Empathy to Enrich Connections
Backyard Adventure
Details to come!
Date: TBD
Location: TBD
RSVP: TBD
Book Signing
The Empathy Effect
Date: TBD
Location: Blackstone's of Beacon Hill, 46 Charles St., Boston, MA 02114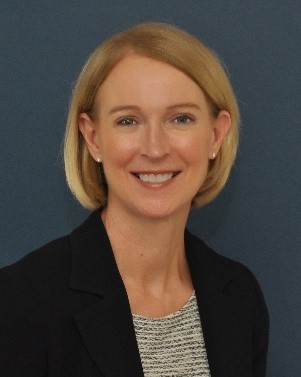 Helen Ries, M.D.  is a psychiatrist and an Associate Professor of Psychiatry at Harvard Medical School and Director of the Empathy and Relational Science Program in the Department of Psychiatry at Massachusetts General Hospital.   Dr. Riess has devoted her career to teaching and research in the neuroscience and art of the patient-doctor relationship.  Her research team at MGH conducts translational empathy research utilizing the neuroscience of emotions.
Dr. Riess has served on the Scientific Advisory Panel of the National Academy of Medicine, a core member of the Consortium for Research on Emotional Intelligence in Organizations (convened by Dan Goleman), and has served on the Scientific Advisory Council of the Harvard Institute of Coaching.
Dr. Riess's groundbreaking empathy research, based on the neuroscience of emotions, received the 2013 Partners Healthcare Medical Education Research Award, the 2012 Harvard Coaching Institute Research Poster Award, and the 2013 SUNY Medical University Endowed Gilbert Humanism in Medicine Lecture Award.  Dr. Riess is an internationally recognized speaker on empathy, with a recent TEDx talk on "The Power of Empathy," which has been viewed by over 375,000 viewers.  Her empathy training curricula are implemented nationally and internationally in healthcare, business and education. She is Co-Founder and Chief Scientific Officer of Empathetics Inc., a company that provides web-based empathy training and blended relational skills solutions.
Helen lives in Boston with her husband, son and daughter who are the light of her life, and their faithful dog named Bandit. The family loves to travel and they enjoy hiking, skiing and yoga. She is a member of a women's kayak group. Helen loves classical music, art, literature, poetry, spiritual practice and time with her friends.
Tuesday
March 12, 2019
Diane Jensen
Indulging our eclectic tastes: Members Art Show

The Art of Collecting Begins with the Artist's Inspiration with Diane Jensen and Beacon Hill Artists
Backyard Adventure
Details to come!
Date: TBD
Location: TBD
RSVP: TBD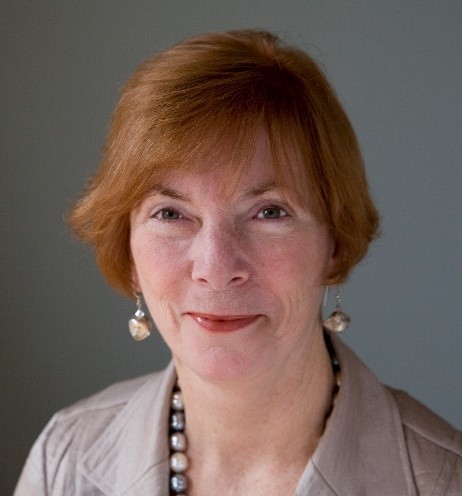 Diane McManus Jensen, director of Jensen Fine Arts advises individual and corporate collectors, foundations, and museums. She has produced outstanding scholarly exhibitions and catalogs in conjunction with various museums and private estates, and has lectured across the country on art collecting.
"My approach to collecting", writes art dealer and advisor Diane McManus Jensen, "has been to help individuals discover and explore their interests in paintings, sculpture, and other forms of art."  For more than thirty years, Jensen has created and enhanced art collections to reflect the values and lifestyles of her clients. Her approach is to learn what sparks the clients' interests and then develop a uniquely focused, imaginative collection. This happy experience is one that demystifies the process of buying art by encouraging new and experienced collectors to discover their own point of view, and enrich their lives through the beauty of art.
Jensen had galleries in New York City and Martha's Vineyard, Mass. and is now a private advisor. She procures art work from Old Masters through Contemporary styles. Jensen collaborates with interior designers, realtors, architects, and museums, providing comprehensive services regarding Conservation, Restoration, Insurance, Lighting, & Installation.
Jensen served as chairman of the New England Committee of the Archives of American Art/Smithsonian Institution. She is a member of the Mass State Committee of the National Museum of Women in the Arts, and is also a member of Ellevate, a global professional women's network.
In her insightful book, The Art of Collecting, an Intimate Tour Inside Private Art Collections, with Advice on Starting Your Own she shares her vision, taking readers into the process of collecting through the eyes of experienced collectors. This is a fascinating exploration of what inspires and defines collectors, and how they address the challenges and opportunities they encounter. The traits, motivations, and passions of great collectors are as varied as their collections. While some are surrounded by art from an early age, or have a natural eye for beauty and artistry, others hone their skills over the years with guidance from knowledgeable advisors.
Tuesday
February 12, 2019
Justine Laugharn
Yes, You Can Have It All
Backyard Adventure
Details to come!
Date: TBD
Location: TBD
RSVP: TBD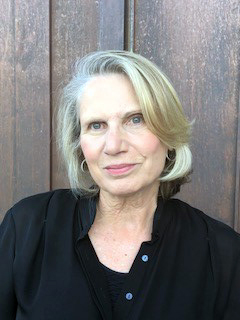 Justine Laugharn is one of the Principals of Covaris, Inc.  Covaris is a bio-tech company that provides scientific tools for life science applications, such as improving pre-analytical sample preparation, enabling drug formulation, and isolating biomolecules for the drug discovery process.  For example, the Covaris AFA (Adaptive Focused Acoustic™) technology has become the gold-standard for Genomic and Cell Biology research including Next-Gen Sequencing used in cancer research, discovery, and therapeutics.  Corporate headquarters are in Woburn, MA, where all their products are designed, developed, tested, assembled. and shipped … out the back loading dock!    Justine organized the opening of additional offices in England and, most recently, in China.   At Covaris, Justine leads the Finance, IT, and Administration teams worldwide.  She has over 35 years' experience in the Life Sciences Industry starting as a Research Associate in Pathology at Massachusetts General Hospital.  She has held numerous positions in high-tech and biotechnology companies including medical devices.  In 1999 when her husband Jim started Covaris, she decided to join the team.
Justine holds a BS, Biology from Boston College and MS, Computer Engineering from Boston University.  Two years ago, after raising and launching two children in Winchester, she and her husband downsized and moved to the Back Bay with their well-loved Corgi in tow!  Justine is an avid reader, loves to cook and eat well, is a hiking and natural history enthusiast, and has a profound interest in land preservation across Massachusetts.
Tuesday
January 8, 2019
Joanne Chang
Bake the World a Better Place
Backyard Adventure
Event: Farm-to-KITCHEN Cooking Class
Date: January 13, 2019 | 4-6PM
Location: Boston Public Market, 100 Hanover St, Boston, MA 02108
Sample Recipe: Chocolate Chunk Cookies
RSVP: Click here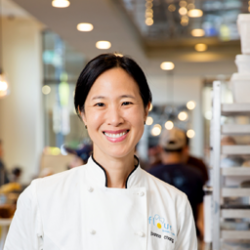 An honors graduate of Harvard College with a degree in Applied Mathematics and Economics, Joanne left a career as a management consultant to enter the world of professional cooking.
She started as garde-manger cook at Boston's renowned Biba restaurant, then worked as a pastry cook at Bentonwood Bakery in Newton, and in 1995 was hired as Pastry Chef at Rialto restaurant in Cambridge.
Joanne moved to New York City in 1997 to work in the cake department of the critically acclaimed Payard Patisserie and Bistro. Returning to Boston a year later with dreams of opening up her own pastry shop, she brought her French and American training to Mistral where she was the Pastry Chef until summer of 2000.
In 2000, she opened Flour, a bakery and café, in Boston's South End. Flour features breakfast pastries, breads, cakes, cookies, and tarts as well as sandwiches, soups, and salads. In 2007 she and her business partner Christopher opened a second branch of Flour in the Fort Point Channel area, in 2010 a third branch in Cambridge near MIT and Central Square, in 2013 a fourth branch on Clarendon Street in the Back Bay, in 2016 a fifth branch in Harvard Square and a sixth in Cambridgeport, and in 2017 a seventh branch on Dalton Street in Back Bay.
Flour has been featured in Gourmet, Food & Wine, Bon Appetit, the New York Times, Conde Nast Traveler, Lucky Magazine, Inc. Magazine, and Boston Magazine and has received numerous Best of Boston awards. Flour was also featured on Throwdown with Bobby Flay on the Food Network in which Joanne's sticky buns won over Chef Flay's.
Joanne's energetic commitment to excellence extends beyond the kitchen. She writes pastry articles and reviews cookbooks for Fine Cooking magazine. She teaches classes and advises pastry cooks both within the bakery and at area cooking schools. She and Christopher opened a Chinese restaurant called Myers + Chang in the South End neighborhood in the fall of 2007; it received a 4-star review from the Boston Globe. An avid runner, she competed in every Boston Marathon from 1991 – 2006. She is the author of four cookbooks: Flour, Spectacular Recipes from Boston's Flour Bakery+Cafe; Flour Too, Indispensable Recipes for the Cafe's Most Loved Sweets and Savories; Baking with Less Sugar: Recipes for Dessert using Natural Sweeteners and Little-to-No White Sugar, and Myers+Chang at Home: Recipes from the Beloved Boston Eatery. She is currently working on her fifth cookbook Pastry Love. Joanne is the winner of the 2016 James Beard award for Outstanding Baker.
Tuesday
December 18, 2018
BHWF Classy Holiday Cocktails
The Hampshire House, 84 Beacon St., Boston, MA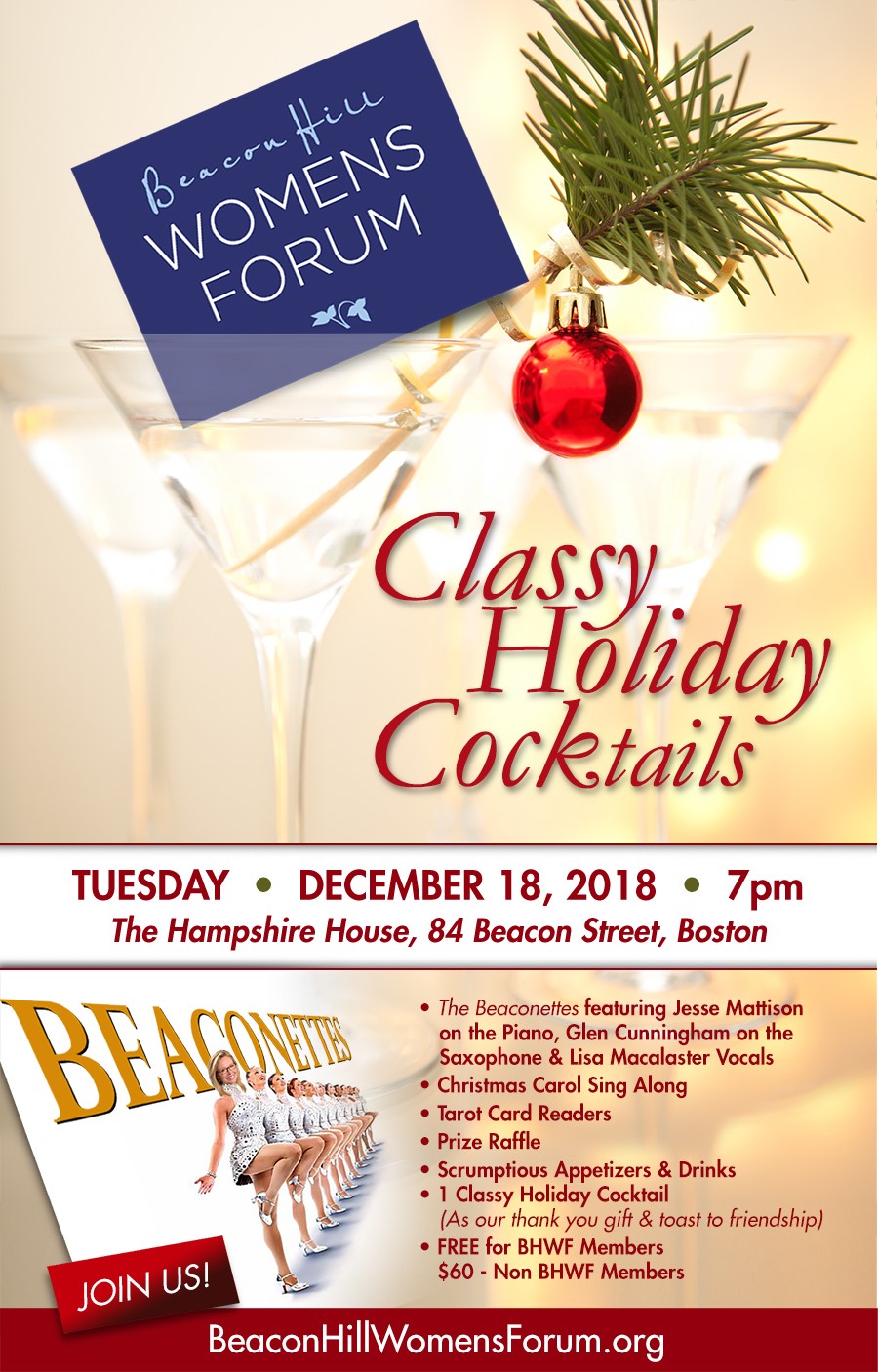 Tuesday
November 13, 2018
Eve Bridburg
Grubstreet: A National Literary Powerhouse and Connected Writing Community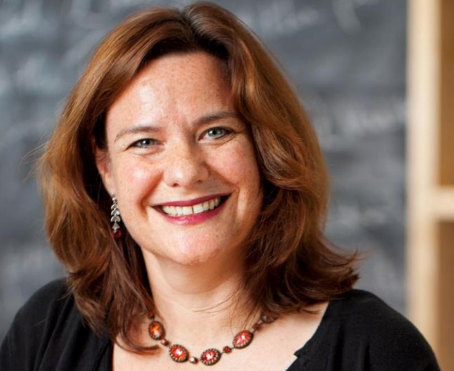 Eve Bridburg is the Founder and Executive Director of GrubStreet. Under her leadership, the organization has grown into a national literary powerhouse by expanding offerings to better educate and equip writers in the digital age, launching new, innovative programming for advanced students, and significantly expanding scholarship opportunities to ensure access.
Eve curated GrubStreet's NEA-funded Publish it Forward lecture series and our innovative Launch Lab, led GrubStreet's Diversity Task force, laying the foundation for GrubStreet's next chapter, and was the driving force behind establishing the country's first Literary Cultural District in downtown Boston.
Eve's work has been recognized by Boston Magazine, who named her one of Boston's 50 most powerful women in 2010, and by ​BostInno Magazine who gave her their 2014 Arts and Entertainment Award for driving innovation in Boston.
Having graduated from its inaugural class, Eve remains active with the National Arts Strategies Chief Executive Program, a consortium of 200 of the world's top cultural leaders, which addresses the critical issues that face the arts and cultural sector worldwide.
Eve has presented on publishing, the future of publishing, and on what it takes to build a literary arts center at numerous conferences, including AWP, O'Reilly's Tools of Change, GrubStreet's own The Muse and the Marketplace, Whidbey Island Writers Conference, The Sanibel Island Writers Conference, and Writers at Work. Her essays and op-eds on publishing, the role of creative writing centers and the importance of the narrative arts have appeared in The Boston Globe, Huffington Post, Cognoscenti, Writer's Digest and TinHouse.
Eve worked as a literary agent at The Zachary Shuster Harmsworth Literary Agency for five happy years where she developed, edited, and sold a wide variety of books to major publishers. Before starting GrubStreet, she attended Boston University's Writing program on a teaching fellowship, farmed in Oregon, and ran an international bookstore in Prague.
Tuesday
October 9, 2018
Susan Symonds
Image & Perception: Life, Love & Photography with Susan Symonds
Backyard Adventure
Details to come!
Date: TBD
Location: TBD
RSVP: TBD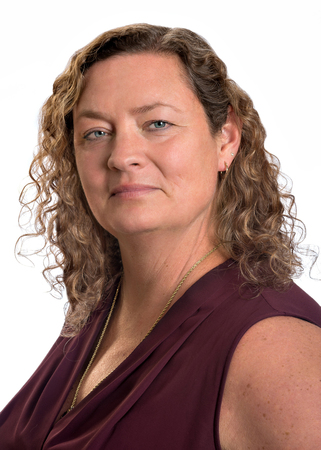 Susan Symonds, Photographer and Owner of Infinity Portrait Design a full-service boutique portrait studio dedicated to photographing the moments that matter.
After living here for 30+ years, I feel like a native New Englander! My father's family originally dates back to the 1650's in North Andover, MA so it's not that far of a stretch really! I basically left Rochester, NY and came to Boston to go to college in the 80's and I have never left! Being born and raised in Rochester (Kodak country) by a guy that worked for Eastman Kodak and an avid photographer gave me a special advantage! I have always known what I wanted to be when I grew up, yes, a photographer! Wide eyed, I graduated from Endicott College armed with a degree in Photography, a Canon camera and big plans… watch out world here I come!
Fast forward to today, our studio Infinity Portrait Design is a full-service boutique portrait studio dedicated to customer service and the concept of photographing your moments that matter. We have been nurturing & defining this personalized concept for years now! My daily inspirations come from the simplest of resources usually the purely intoxicating beauty of a child's face and the loving arms of their parents holding them close. I have continued to study the Art & Science of photography in an ongoing effort to utilize the most current techniques & teachings of many PPA industry leaders and mentors. I will say that I do miss all those magical hours in the darkroom but I have honestly only traded them for countless intimate hours with my iMac fine tuning an image to send out for final printing! This is a must know point about me My Art is not complete until it is in printed form!
I have always loved what I do from film to Photoshop. My career has explored many faces, using both analog & digital mediums and has taken me on some fabulous adventures that have given me experiences that have shaped the woman I am today. I can honestly say that I have waited my whole career for the capabilities that we have today in the digital realm but I am reminded on a daily basis about those ever so basic rules "Expose for detail in the shadows and print for details in your highlights!" That being said I just can't wait to see what comes next in the ever-evolving art of photography!
As a Portrait Artist specializing in B&W relationship work, the constant that has remained through all of these layers of my development is that I am really passionate about making beautiful photographs of families that will live on the walls of my client's homes for decades! For me Infinity Portrait Design is synonymous with creating timeless portraiture that you will treasure always.
Tuesday
September 11, 2018
Rosanne Thomas
You're Stronger Than You Think: Tapping into Strengths to Push Past Shyness
Backyard Adventure
Description: Etiquette training, Working the Room. How to socialize and network with talk, role playing etc.
Date: Monday, September 24 at 6:00 PM
Location: 64 Pinckney Street, Boston, MA 02114
Limit: Event registration limit is 15 people.
RSVP: Click Here
Book Signing
Description: The Survival Guide to Modern Business Etiquette: Excuse Me
Date: Thursday, September 20th at 6:00 PM
Location: Blackstone's of Beacon Hill | 46 Charles Street, Boston, MA 02114
RSVP: Click Here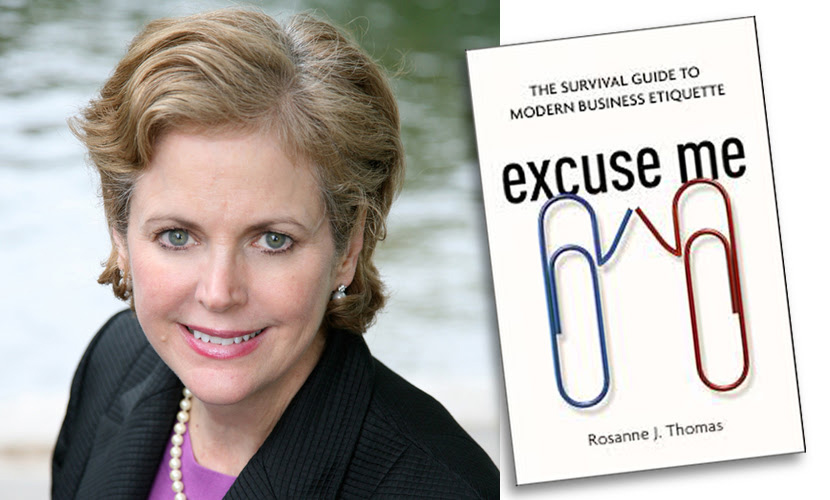 Rosanne Thomas, Founder and President of Protocol Advisors, Inc. Business Etiquette and International Protocol Training, believes that "Professional Presence" is attainable by everyone. From the newly hired to executives with decades of experience, it is never too late, or too soon, to reap the very real benefits enhanced "Professional Presence" provides.  Whether one is looking to land a new job or a new client, or to solidify a key relationship or get a key promotion, Rosanne empowers people to get where they want to go, in the quickest and surest fashion.  Her training instills confidence, enabling professionals to sell themselves and the organizations they represent in ways that ensure the greatest level of personal, professional and financial success.
A Certified Business Etiquette and International Protocol Consultant, Rosanne began dispensing business etiquette advice more than 20 years ago at Tiffany & Co. where she was employed as a Corporate Account Executive. Rosanne was often asked for advice not only about the correct gifts to give to international clients but also how to greet and entertain customers and how to build critical business relationships. Rosanne studied business etiquette and protocol customs around the world, and shared the results of her extensive research with colleagues and clients alike. After eleven years at Tiffany & Co. as top sales producer, Rosanne gained professional Business Etiquette and International Protocol certification in 1995 and founded Protocol Advisors, Inc.
Today, Rosanne combines her wealth of experience with continuing cutting-edge research, offering learning programs that address the real issues professionals face every day.  From first impression management to social media savvy, Rosanne covers all aspects of "Professional Presence" in a highly entertaining, experiential and results-oriented way. Her charm, humor, grace and expertise create enjoyable learning experiences that inspire pride, drive excellence and impact the bottom line. The results:  unsurpassed personal, professional and financial achievement.
Patricia Arroyo
Program Director
Dr. Pat Arroyo is a psychologist and executive coach, starting her own company Even More Success Coaching in the Financial District. She specializes in leadership development with a focus on enhancing emotional intelligence skills. She began her career at Dartmouth College where she worked as Co-Director of Multicultural Outreach/Staff Psychologist in the student counseling center. After post-doctoral training at the Children and the Law Program at MGH, Pat started her own practice doing divorce custody evaluations, parent coordination, private coaching, and psychotherapy. She served on the boards of the Divorce Center and the Massachusetts Association of Guardians ad Litem.
A resident of the Back Bay, Pat has been a member of the BHWF for three years. Before accepting the Programs Director position, she led Feast with Friends committee for two years. During this time, Pat branched out to restaurants in the downtown area and had sell-out dinners. Pat was selected as a volunteer photographer for the Esplanade Association in 2018. She is an avid fitness buff, and devotee of wellness and meditation practices.
Her interests include: Jewelry design, Iphone photography, technology, Apple, Red Sox, and the Patriots.
Jane Gibbons
Program Director
Jane Gibbons is the Principal Broker of The Gibbons Group founded in 2009. As a Boston native, Jane is intimately familiar with the neighborhoods and nuances that help make Boston the city she is proud to reside, work in and love. Prior to moving to Beacon Hill, Jane raised her family in Cohasset.  With her experience in sales and marketing of distinguished properties in Boston, Jane is especially skilled at listening to her client's needs, helping them make the best decisions for their unique situations. Whether her clients are seeking a penthouse, transitioning from the suburbs, or an investment opportunity, Jane is able to offer keen insight and thoughtful expertise in each of these scenarios. Prior to launching her firm, Jane's previous company, Get To Know Boston, an International Destination Management Company, deeply enriched her knowledge of Boston's history and culture. Jane is a new proud grandmother of a baby girl named Logan!