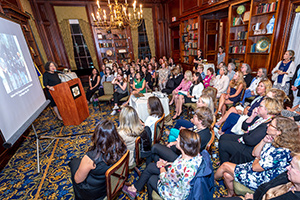 Flash Back: YouTube video of last month's Forum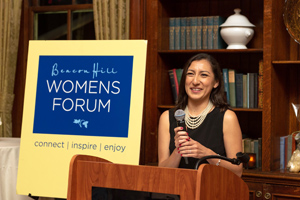 It's simple… To Connect/Inspire/Enjoy! Our neighborhood is filled with a wonderfully diverse group of women and the BHWF has been created to help facilitate bringing those women together as a community.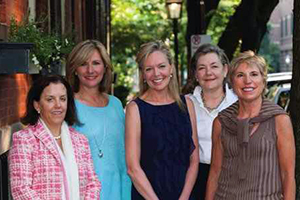 Visit our special BHWF History page to read about our past speakers and browse through previous newsletters to help you relive the memories of the last six wonderful years of the BHWF!
Next Event: Tuesday March 10, 2020
Writers Forum: The Writers Within
Jeanne Blasberg is the author of Eden, winner of the Beverly Hills Book Awards for Women's Fiction and finalist for both the Benjamin Franklin Award for Best New Voice in Fiction and the Sarton Women's Book Award for Historical Fiction. Eden was released in May 2017 by She Writes Press. After graduating from Smith College, Jeanne embarked on a career in finance. Even as she worked primarily with numbers, she always had an interest in writing. She made stops on Wall Street, Macy's, and wrote case studies at Harvard Business School before turning seriously to fiction. She has kept a journal throughout her life, eventually taking inspiration from her childhood writings to pen Eden. Jeanne is the founder of the Westerly Memoir Project as well as a board member of the Boston Book Festival. She is a student and board member of Grub Street, one of the country's pre-eminent creative writing centers where she wrote and revised her second novel, The Nine (She Writes Press August 2019.)
Visit the speakers page to see a list of speakers from this season and past seasons.