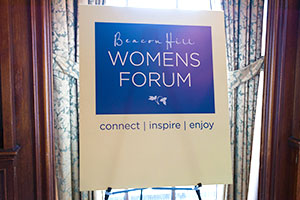 BHWF is on summer vacation.
Please come visit us again in August to join and see our calendar of Forums and fun for the 2017-18 season!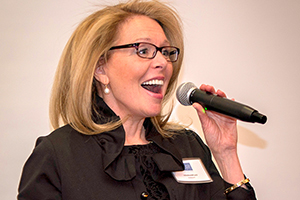 It's simple… To Connect/Inspire/Enjoy! Our neighborhood is filled with a wonderfully diverse group of women and the BHWF has been created to help facilitate bringing those women together as a community.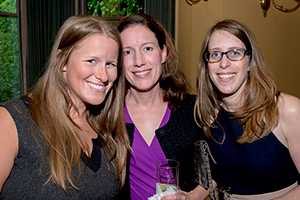 Join the Beacon Hill Womens Forum and connect with neighbors from different age groups, different walks of life and with different perspectives.
2016-2017 Calendar of Events
September 13, 2016
"The News Makers"
Emily Rooney, Journalist & Host, "Beat the Press"
Jadiann Thompson, Channel 7 Evening News Anchor
Margery Eagan, Co-Host of 89.7 WGBH's Boston Public Radio/Boston Globe journalist
October 11, 2016
"Cooking: The Recipe for Success"
Azita Bina Seibel, Executive Chef/ Restauranteur
November 8, 2016
"Designing a Dream"
Sara Campbell, Designer & Founder of Sara Campbell Ltd.
December 20, 2016
"Holiday Wassail Party"
Eat , Drink and be Merry as local Beacon Hill musicians and singers provide festive holiday entertainment.
January 10, 2017
"Dancing with the Stars"
Kathy Hull, National Ball Room Dancing Gold Medal winner and Beacon Hill neighbor takes us through the journey.
February 13, 2017 (Monday Forum)
"Money Matters"
Cathy Minehan, Dean, Simmons School of Management, former President/CEO, The Federal Reserve Bank of Boston.
March 14, 2017
"Going Once, Going Twice…The 21st Century Auction House"
Lucy Grogan, Fine Art and Jewelry Auctioneer at Grogan Auction Company
April 11, 2017
"The Treasures We Keep; Preserving & Sharing Our History
Vivian Spiro, Chairwoman of the Associates, The Boston Public Library
May 5, 2017 (Friday Forum)
"4th Annual Charles Street Couture Fashion Show"
Featuring our very own Charles Street Boutiques and shops