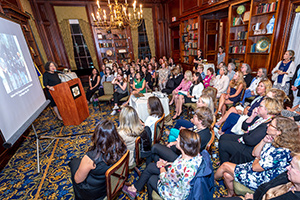 Flash Back: YouTube video of last month's Forum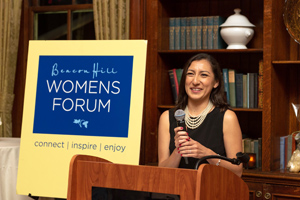 It's simple… To Connect/Inspire/Enjoy! Our neighborhood is filled with a wonderfully diverse group of women and the BHWF has been created to help facilitate bringing those women together as a community.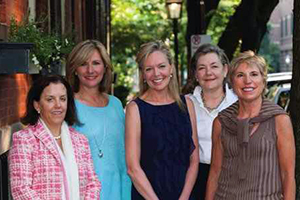 Visit our special BHWF History page to read about our past speakers and browse through previous newsletters to help you relive the memories of the last six wonderful years of the BHWF!
Next Event: Tuesday February 11, 2020
NextGen Aeronautics Fly Me to the Moon
Emily Synk Emily Synk leads Preliminary Design Engineering for GE Aviation. Her team designs the next generation of engines for commercial airplanes, military fighter jets, rotorcraft, and business aircraft, which would start flying in the 2025-2035 timeframe. Prior to her current position, she held roles in control system design, engineering management, and systems engineering. She is originally from Detroit, Michigan and holds a Bachelors and Masters in Mechanical Engineering from the University of Michigan and University of Cincinnati, respectively. Emily lives in Beacon Hill with her husband Robert Manning and two school-age sons Alexander and William who keep her busy building and cleaning up Legos. She currently serves on the board of "e" Inc, a non-profit organization that brings planet science education to Boston-area schools, and coaches childrens soccer. Her hobbies outnumber her available spare time but she tries to find time for snowboarding, snowboarding, basketball, cooking, and following Detroit and Michigan sports.
Visit the speakers page to see a list of speakers from this season and past seasons.