Our speakers are from within our own community who share their passion for their careers and personal lives, and who would like to share their story to inspire others.
See the full list below for our 2019-2020 speakers.
TBD 2020
W.O.W.
Wise Old Woman
Carole Simpson
www.carolesimpson.com
The Hampshire House
Tuesday Evening
TBD 2020
6pm-8pm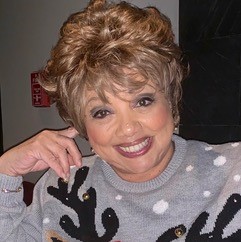 Carole Simpson is best known as anchor of the weekend editions of ABC's "World News Tonight for 15 years, and the first woman and minority to moderate a presidential debate, back in 1992.  But she was also the first African American woman to broadcast news in her hometown of Chicago, the first to anchor a local newscast, the first to become a national network correspondent, and the first to anchor a major network newscast.  As a national correspondent for first NBC News and then ABC News, she won three Emmys, a Peabody award, a DuPont Columbia Journalism award, and 14 honorary degrees.
She has received more than 100 awards for her television news reports, as well as for her contributions to young women and minority journalists, and to her profession. Her career in broadcast journalism spanned 40 years, which she recounts in her memoir, NewsLady, published in 2011.  Simpson most recently serves as Distinguished Journalist in Residence and journalism professor in the School of Communication at Emerson College in Boston. Since her retirement, Simpson has started producing video blogs, which can be found on her new website, W.O.W. for Wise Old Woman, on You Tube, Facebook and Twitter.
TBD 2020
Summer Shenanigans
BHWF Theatrical Production
The Hampshire House
Tuesday Evening
TBD 2020
6pm-8pm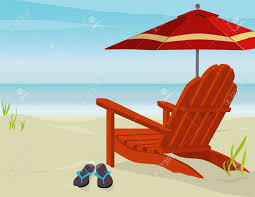 Past Speakers from 2019-2020 Season
Tuesday
March 10, 2020
Writers Forum
The Writers Within
Our own BHWF authors, poets and scribblers
Moderated by: Jeanne Blasberg
The Hampshire House
Tuesday Evening
March 10, 2020
6pm-8pm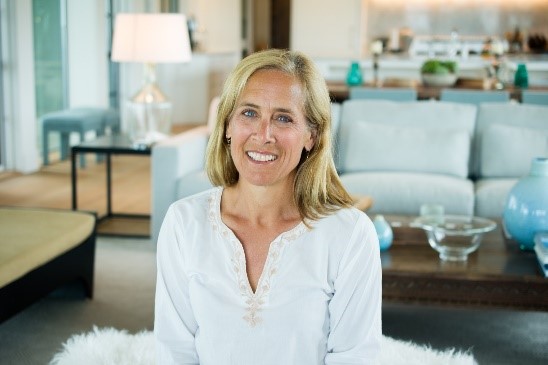 Jeanne Blasberg is the author of Eden, winner of the Beverly Hills Book Awards for Women's Fiction and finalist for both the Benjamin Franklin Award for Best New Voice in Fiction and the Sarton Women's Book Award for Historical Fiction. Eden was released in May 2017 by She Writes Press.
After graduating from Smith College, Jeanne embarked on a career in finance. Even as she worked primarily with numbers, she always had an interest in writing. She made stops on Wall Street, Macy's, and wrote case studies at Harvard Business School before turning seriously to fiction. She has kept a journal throughout her life, eventually taking inspiration from her childhood writings to pen Eden.
Jeanne is the founder of the Westerly Memoir Project as well as a board member of the Boston Book Festival. She is a student and board member of Grub Street, one of the country's pre-eminent creative writing centers where she wrote and revised her second novel, The Nine (She Writes Press August 2019.)
Jeanne and her husband split their time between Beacon Hill and Westerly, RI. She loves to play squash, hike, ski, and spend time on the water.
Tuesday
February 11, 2020
NextGen Aeronautics
Fly Me to the Moon
Emily Synk
The Hampshire House
Tuesday Evening
February 11, 2020
6pm-8pm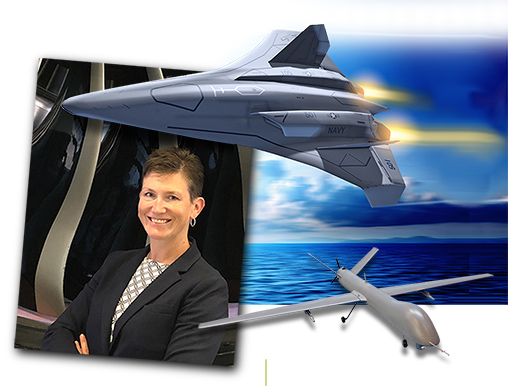 Emily Synk leads Preliminary Design Engineering for GE Aviation. Her team designs the next generation of engines for commercial airplanes, military fighter jets, rotorcraft, and business aircraft, which would start flying in the 2025-2035 timeframe. Prior to her current position, she held roles in control system design, engineering management, and systems engineering. She is originally from Detroit, Michigan and holds a Bachelors and Masters in Mechanical Engineering from the University of Michigan and University of Cincinnati, respectively.
Emily lives in Beacon Hill with her husband Robert Manning and two school-age sons Alexander and William who keep her busy building and cleaning up Legos. She currently serves on the board of "e" Inc, a non-profit organization that brings planet science education to Boston-area schools, and coaches childrens soccer. Her hobbies outnumber her available spare time but she tries to find time for snowboarding, snowboarding, basketball, cooking, and following Detroit and Michigan sports.
Tuesday
January 14, 2020
On Pointe
Ballerina Behind the Curtain
Liz Walker
The Hampshire House
Tuesday Evening
January 14, 2020
6pm-8pm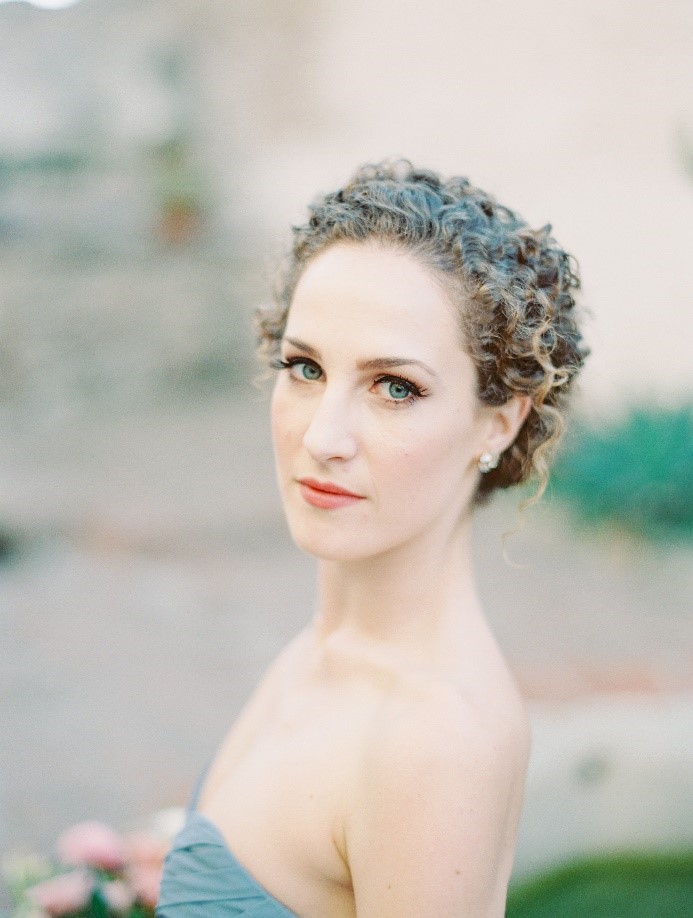 Liz Walker is a retired ballet dancer who currently works on Beacon Hill as a Legislative Aide at the State House. She enjoyed an extensive performing career with Los Angeles Ballet, which she joined as an inaugural company member in 2006. A graduate of Harvard College, Liz was the 2011 recipient of the Suzanne Farrell Dance Prize for Outstanding Artistry in the Field of Dance. Liz continues to perform in the Boston area when the opportunity arises.   Throughout her dance career, she has performed featured and leading roles in all the full-length classical ballets, as well as in works by George Balanchine, Martha Graham, José Limón, Aszure Barton, Alejandro Cerrudo and Itzik Galili, and originated roles in works by Menghan Lou, Trey McIntyre, and Claudia Schreier, among others. She also performed as a guest dancer with Boston Ballet and at the Vail Dance Festival and Joyce Theater. Liz lives with her husband and two kittens.
Tuesday
December 17, 2019
Winter Wonderland Party
BHWF Holiday Sing Along featuring concert violinist Young-Shin Choi and The Beaconettes
The Hampshire House
Tuesday Evening
December 17, 2019
7pm-9pm
NOTE: This event is free for BHWF season members. To bring a guest, please purchase a 30-Day Monthly Pass for $60 here. You must be logged out of your account on the website to purchase the pass for your guest.
Each ticket includes one drink ticket and one raffle ticket.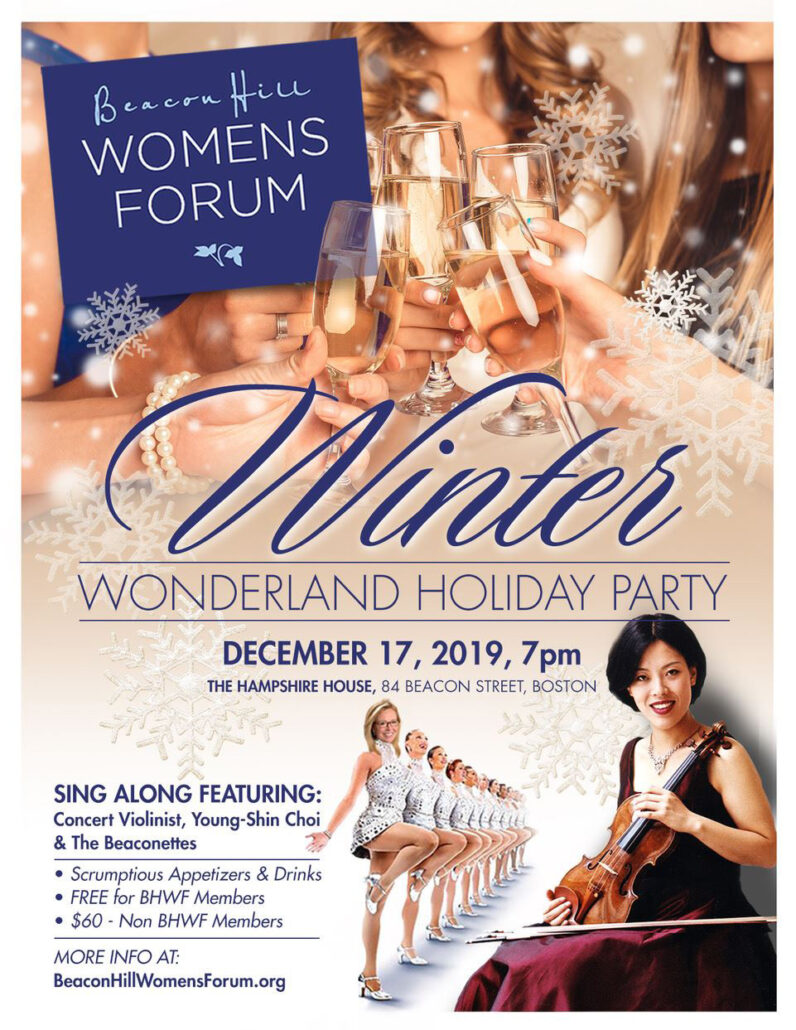 Our very own BHWF winter wonderland holiday sing along featuring concert violinist Young-Shin Choi and The Beaconettes!
Tuesday
November 12, 2019
Baking Up a Business
Tzurit Or
The Hampshire House
Tuesday Evening
November 12, 2019
6pm-8pm
Founder Tzurit Or started Tatte Bakery & Café in 2007, baking 20 hours a day in her home kitchen and selling her delicious creations to Boston farmers' markets. After only one summer, Tatte expanded to its first brick-and-mortar bakery in Brookline, Massachusetts. When she opened her very first location she wanted it to feel welcoming, as if someone was hugging you, a home away from home. She has since opened 14 Tatte cafes but the aim has always remained the same; each Tatte has its own individual sense of identity, feel and style but they all stay true to the original spirit – to what Tatte is all about.
Our mission is to inspire and touch every person, neighborhood and city with our experience and through our food, our passion, and our culture. Tzurit would like to bring Tatte to as many markets possible, to share that unique experience, the food, the pastries and the atmosphere that Tatte brings to every location they open.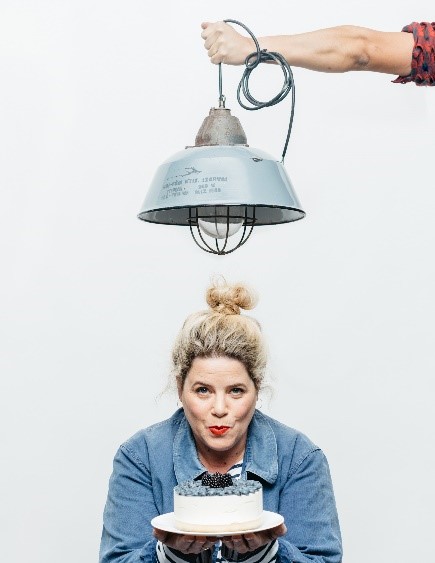 Tatte's founder Tzurit Or is a self-trained pastry chef. Growing up in Israel, Tzurit baked alongside her mother for family members, neighbors, and large community events. Baking became an important part of Tzurit's adult life as well; a way of honoring her roots and the recipes that shaped her youth. After receiving her degree in management and communications, Tzurit enjoyed a successful 12-year career as an acclaimed film producer. When she moved to the United States in 2003, Tzurit was ready for a change. She applied all of her budgeting, planning, and production experience to founding Tatte and returning to her first love – baking. Since then, the Tel Aviv-born chef has opened six shops in Massachusetts and become renowned for her beautiful, delicious pastries and extraordinary – one of a kind concept. Tzurit is thrilled to continue sharing Tatte with a wider audience and credits her enthusiastic supporters with Tatte's success: "I am lucky to have the best customers who supported me from the beginning when my shop was just a farm stand."
Tuesday
October 8, 2019
Good Sh*t
Do What You Love…Love What You Do
Christina Fagan
The Hampshire House
Tuesday Evening
October 8, 2019
6pm-8pm
Chief Knitting Officer and Founder of Sh*t That I Knit, Christina Fagan Pardy learned how to knit as a 10-year-old (from her mom Katie Fagan) and kept up the habit. While at Skidmore College, Christina launched the blog www.shitthatiknit.com as a way to share the photos of her knits with her friends and family. After graduation, she frequently sold one-off hats to friends and started to sell through her website. After attending SOWA Market in Boston with her mom in 2014, the business started picking up steam and she quit her 9-5 in 2015 to pursue it fulltime.
Today, Christina and her team employ 170 women in Lima, Peru to knit all of her designs. Her hats have been seen in Real Simple and InStyle, and celebrities like Katie Couric, Sarah Jessica Parker, Hilaria Baldwin, and Kristin Cavallari are champions of the brand. In the spring of 2019, STIK was seen on the front page of the Boston Globe for doing nearly a million dollar in sales by utilizing the power of Instagram marketing. Christina lives in Beacon Hill with her husband and right around the corner from her parents, she loves chasing all of the people in her hats around the hill to take photos for her Instagram series, #STIKinthewild.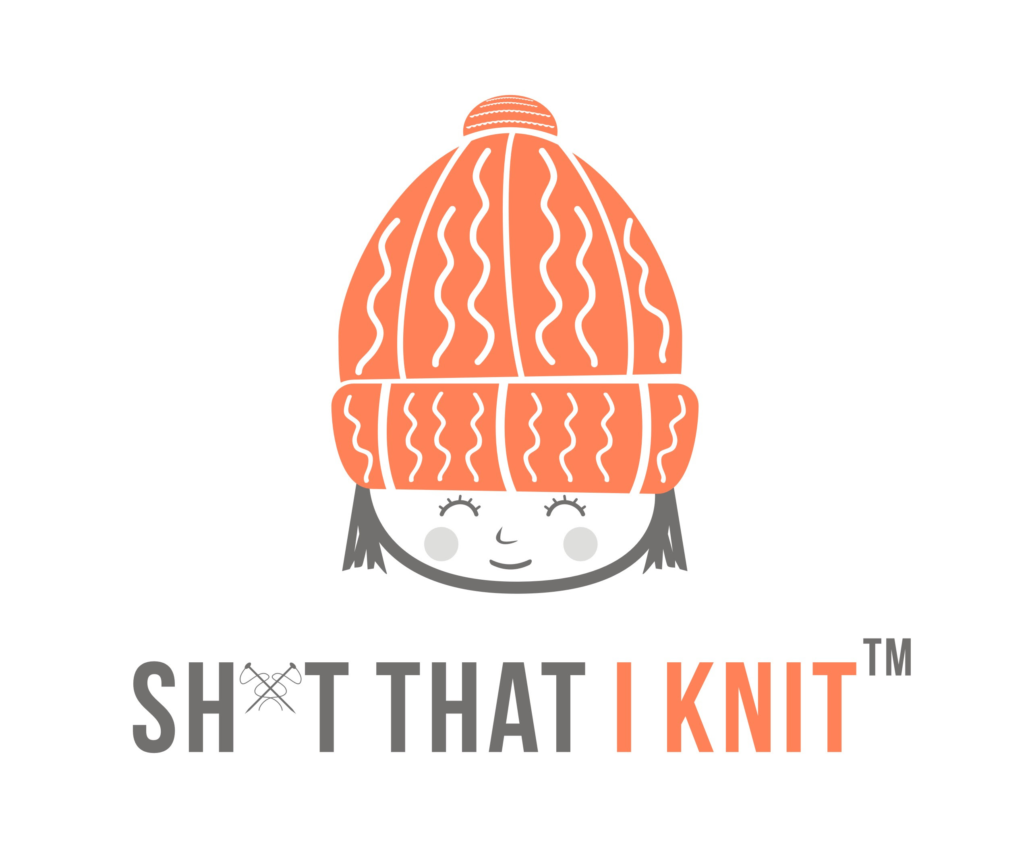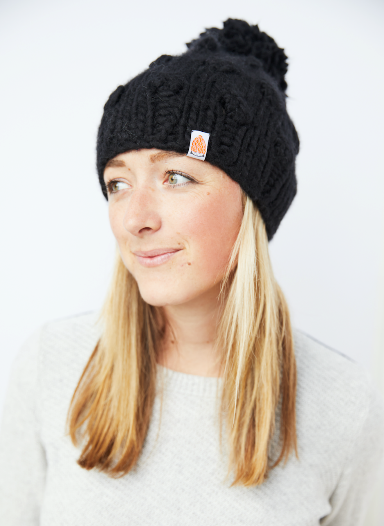 Tuesday
September 10, 2019
Made Possible By…Viewers Like You!
Marita Rivero
The Hampshire House
Tuesday Evening
September 10, 2019
6pm-8pm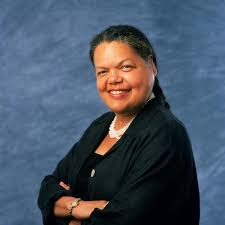 Marita Rivero is the President & CEO of the Museum of African American History in Boston and Nantucket. She began her tenure in January of 2016, having been a long-time involved supporter of the Museum, including as Board Chair from 1999-2009.  Rivero brings her experience as a prolific public broadcasting executive and her service on several local and national non-profit boards in the areas of social service, arts, education, and historic preservation. In her first months at the Museum, she oversaw the creation and opening of a groundbreaking exhibit, Picturing Frederick Douglass: Most Photographed American of the Nineteenth Century. This successful exhibit documents Douglass' embrace of photography as a new democratic medium, and has resulted in significantly increased visitation.
Founded in 1967, the Museum inspires all generations to embrace and interpret the authentic stories of New Englanders of African descent and those who found common cause with them in their quest for freedom and justice. Through engaging exhibits and powerful public programs at our National Historic Landmark properties, the Museum expands cultural understanding and promotes dignity and respect for all.
Formerly Vice President and General Manager for Radio and Television at WGBH, Rivero oversaw programming, marketing, and administration.  Stepping down from that position in July of 2013, she continued as a Special Advisor to WGBH until July, 2015.
Rivero has been honored with numerous awards, among them a Pinnacle Award from the Greater Boston Chamber of Commerce for Achievement in Arts and Education; induction into the Boston YWCA's Women Achievers; and the Abigail Adams Award from the Massachusetts Women's Political Caucus. She currently serves on the board of Bunker Hill Community College Foundation and chairs the National Trust for Historic Preservation's board.
Rivero began her higher education experience in Lincoln University, Pennsylvania. She holds a Bachelor of Science degree from Tufts University and has participated in post-graduate training at Harvard University's Graduate School of Education, as well as the Stanford and Wharton Schools of Business.
Jane Gibbons
Program Director
Jane Gibbons is the Principal Broker of The Gibbons Group founded in 2009. As a Boston native, Jane is intimately familiar with the neighborhoods and nuances that help make Boston the city she is proud to reside, work in and love. Prior to moving to Beacon Hill, Jane raised her family in Cohasset.  With her experience in sales and marketing of distinguished properties in Boston, Jane is especially skilled at listening to her client's needs, helping them make the best decisions for their unique situations. Whether her clients are seeking a penthouse, transitioning from the suburbs, or an investment opportunity, Jane is able to offer keen insight and thoughtful expertise in each of these scenarios. Prior to launching her firm, Jane's previous company, Get To Know Boston, an International Destination Management Company, deeply enriched her knowledge of Boston's history and culture. Jane is a new proud grandmother of a baby girl named Logan!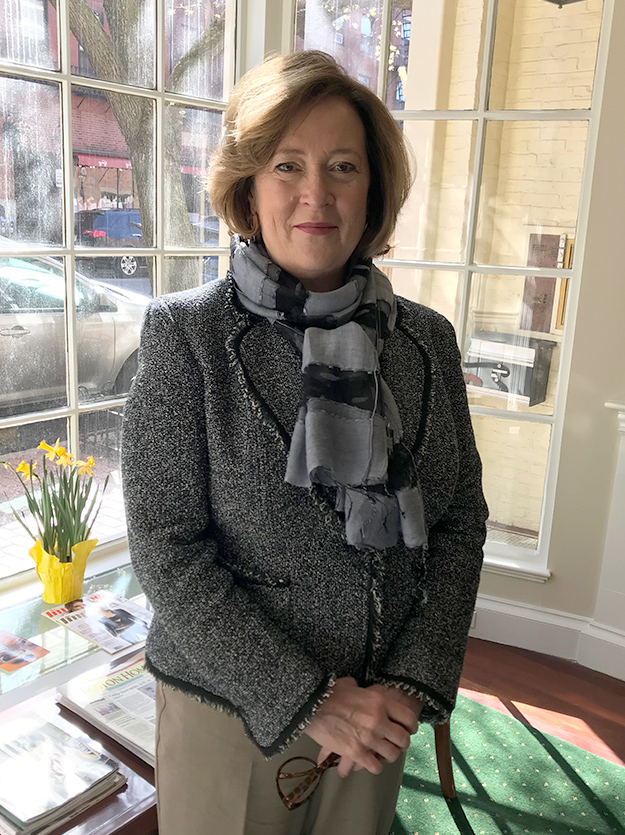 Paula Stookey
Program Director
Paula Stookey has been living on Beacon Hill for nearly 20 years. Her career in sales management has spanned advertising, health care, insurance and the financial services industries. She lives with her husband Jeffrey and enjoys life in Boston and Chatham and loves to travel. She also enjoys taking leadership roles while volunteering at local non-profits and organizations.