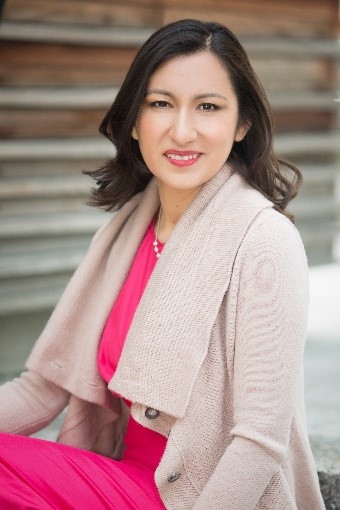 Senaida Bautista is a resident of Beacon Hill, Boston. She grew up and went to school in Southern California. Her professional career started in politics working for Congresswoman Lois Capps. Her focus was on immigration services and small business. Senaida undertook humanitarian cases of extreme medical necessity which involved coordinating with hospitals and embassies around the world. She also worked closely with the Women's Economic Venture of Santa Barbara on small business development. Her passion in business inspired her to move to New York. Senaida started working in compliance for a private equity company which required an understanding of federal rules implemented to regulate hedge funds.
Her work at the private equity company was well-received and she was given the opportunity to transition to management of closed-end funds listed on the NYSE. Later she made a transition to become an Investment Advisor for a Broker Dealer where she provided tailored investment services to individuals and foundations.
Senaida has been an active member of the Beacon Hill Women's Forum (BHWF) since its founding. She has served on the Board of Directors as Treasurer for three years and as a Board Advisor for one year. Senaida has been actively involved in the development of the organization alongside other committed members.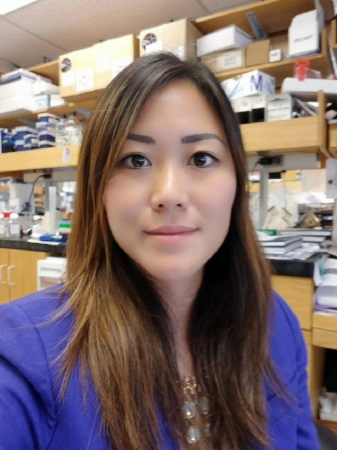 Amy Tsurumi is an Instructor at Massachusetts General Hospital/Harvard Medical School.  Her postdoctoral adviser is Dr. Laurence Rahme, with whom she presented at the April 2018 BHWF Forum. After obtaining her PhD in genetics at the University of Rochester School of Medicine & Dentistry, she moved to Boston to complete her Master's in epidemiology at the Harvard T.H. Chan School of Public Health.  Born and raised in Tokyo, Japan, Amy became a Beacon Hill resident in 2013 and feels lucky to be a part of the fantastic community. She is grateful to BHWF for the endless occasions for outings with old friends and making new ones.
As a youth, she dreamt of being a journalist, which was recently realized thanks to the opportunity of being BHWF's news contributor to the Beacon Hill Times for the past two seasons.  In the neighborhood, she also organizes science courses at Beacon Hill Seminars and enjoys the stimulating discussions during class/social gatherings and learning from others. An avid opera enthusiast, she cherishes all the activities associated with serving on the Board of Advisors at Boston Lyric Opera, where she appreciates being able to experience opera closely and share her fondness of it with other locals.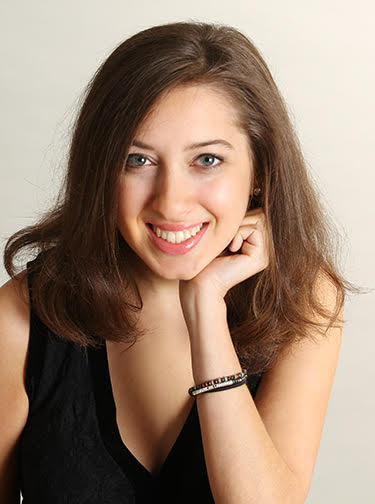 Meredith moved to Beacon Hill in 2016, and she has loved serving as the Vice President for the BHWF. She grew up in Weston, Ma and graduated from Tufts University.  She works as a Search Administrator in the healthcare sector of Park Square Executive Search in the downtown area.
Meredith enjoys exploring all of the wonderful stores and restaurants in Beacon Hill and in the Boston area, staying active, reading, and spending time in Maine and Nantucket during the summer.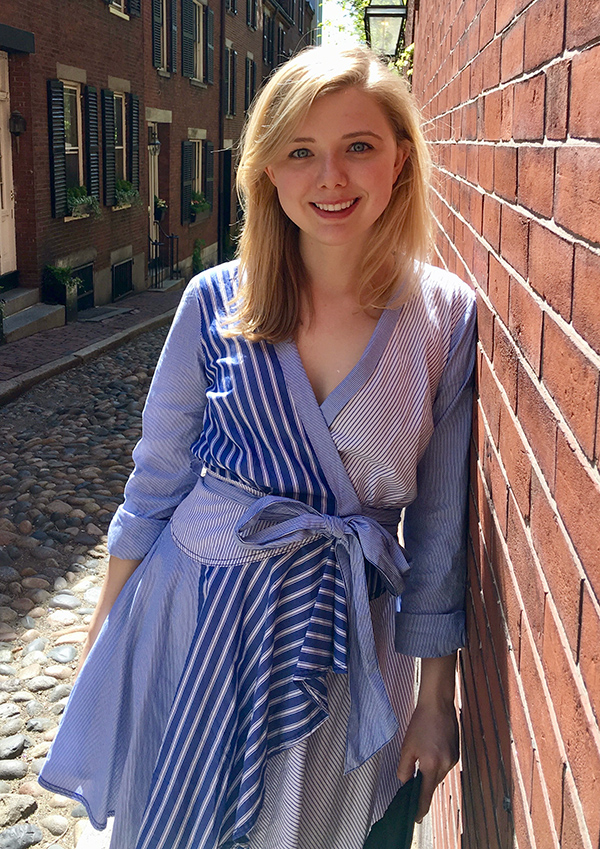 Annabel moved to Beacon Hill two years ago and delights in having a spot on the hill — and a built-in bookshelf — to call her own. When she's not working as an executive assistant at Harvard Law School, you'll find her running on the Esplanade, exploring new corners of Cambridgeville (she's seen a lot of Boston), and listening to indie folk.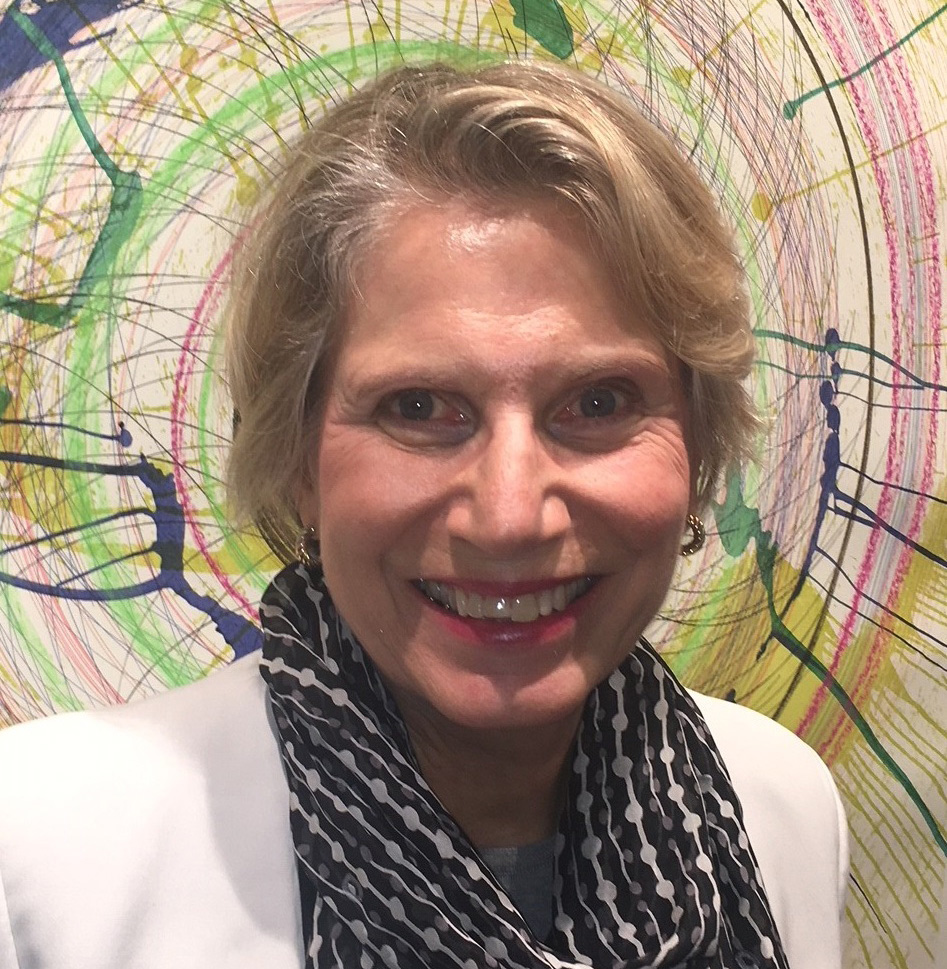 Justine and her husband downsized from Winchester to the Back Bay three years ago and joined the BHWF shortly after that.  She is one of the Principals of Covaris, Inc., a small bio-tech company located in Woburn where she runs the Finance, IT and Administration teams. She holds a BS, Biology from Boston College and MS, Computer Engineering from Boston University.  Justine has two grown two children, one in NYC and one in Maryland, and a well-loved Corgi that enjoys walks along Com Ave. 
Justine is an avid reader, loves to cook and eat well, is a hiking and natural history enthusiast, has a profound interest in land preservation across Massachusetts, enjoys all the arts and is an active patron, and has a love-hate relationship with her golf clubs. She is thoroughly enjoying city-life and will continue to spend many summer weekends on Cape Cod.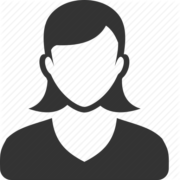 Nancy is delighted to be a part of the dynamic group of women that forms the BHWF. She arrived in Boston and Stowe, VT during the summer of 2017 following a 3 year stay in southern California It was a return to home base after growing up in Hingham. She worked for many years as an occupational therapist, first focusing on pediatrics and then moving on to home health care. Like Yogi, Nancy's certified therapy dog, she is currently not employed.
Nancy met husband Andy at the University of New Hampshire. They have a daughter Dana, son Drew and daughter in law Mollie. Nancy keeps busy dog walking, cooking, skiing, working with disabled skiers, biking, tennis, gardening and playing the acoustic guitar.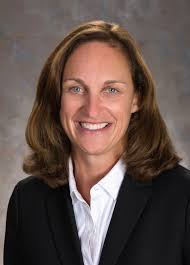 Debra and her family moved to Beacon Hill last year via Concord, Dallas, D.C. and Florida.  She joined BHWF as soon as she moved to the city and is thankful for all the amazing women she's met through the organization.   After 25+ years as an executive in the senior living industry, Debra now spends her time as a volunteer literacy coach for the sweetest group of kindergarten students in the Boston Public Schools.
She is passionate about helping young children develop a life long love of reading. An avid reader herself, Debra also loves to travel, play tennis, ski, yoga and spending time on the lake with her husband and 3 children.  She is a die hard Tar Heel fan, receiving her BS in Public Health from UNC Chapel Hill and a MBA from George Washington University.
Jane Gibbons is the Principal Broker of The Gibbons Group founded in 2009. As a Boston native, Jane is intimately familiar with the neighborhoods and nuances that help make Boston the city she is proud to reside, work in and love. Prior to moving to Beacon Hill, Jane raised her family in Cohasset.  With her experience in sales and marketing of distinguished properties in Boston, Jane is especially skilled at listening to her client's needs, helping them make the best decisions for their unique situations. Whether her clients are seeking a penthouse, transitioning from the suburbs, or an investment opportunity, Jane is able to offer keen insight and thoughtful expertise in each of these scenarios. Prior to launching her firm, Jane's previous company, Get To Know Boston, an International Destination Management Company, deeply enriched her knowledge of Boston's history and culture. Jane is a new proud grandmother of a baby girl named Logan!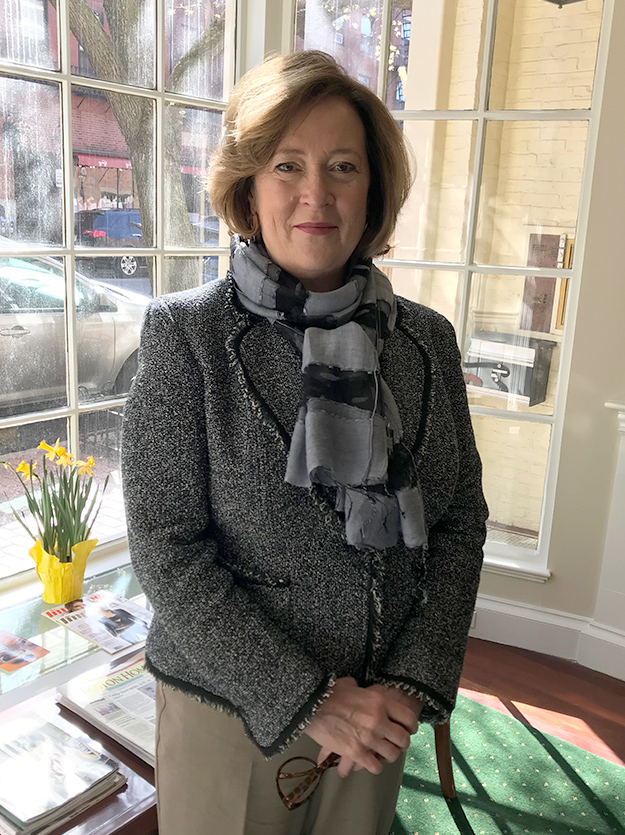 Paula Stookey has been living on Beacon Hill for nearly 20 years. Her career in sales management has spanned advertising, health care, insurance and the financial services industries. She lives with her husband Jeffrey and enjoys life in Boston and Chatham and loves to travel. She also enjoys taking leadership roles while volunteering at local non-profits and organizations.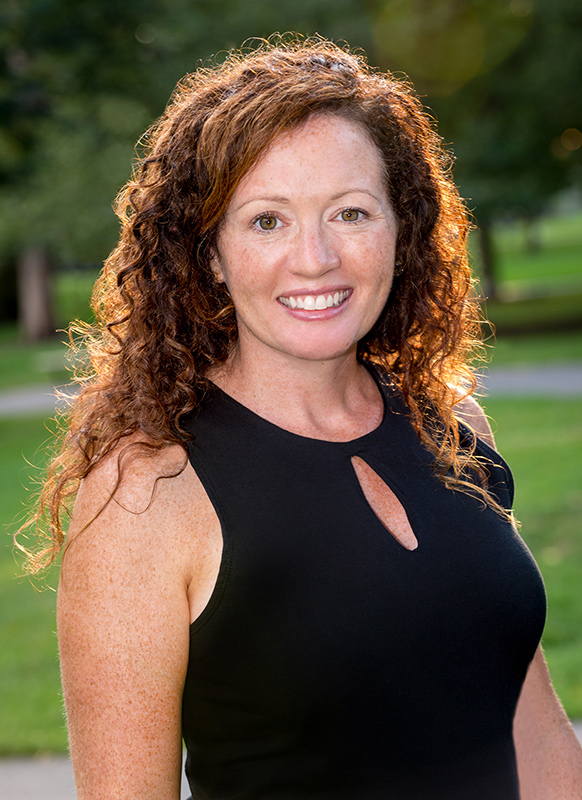 Sarah Papajohn moved to Beacon Hill in 2015 with her husband and young daughter after selling their home in the suburbs to begin their new life raising their daughter in the city. Looking to meet new people, Sarah joined the Beacon Hill Women's Forum. Shortly after, she began attending Beacon Hill Moms events, made lasting friendships, and the rest is history. In her spare time, Sarah enjoys running, cooking, and sewing anything from home décor to couture.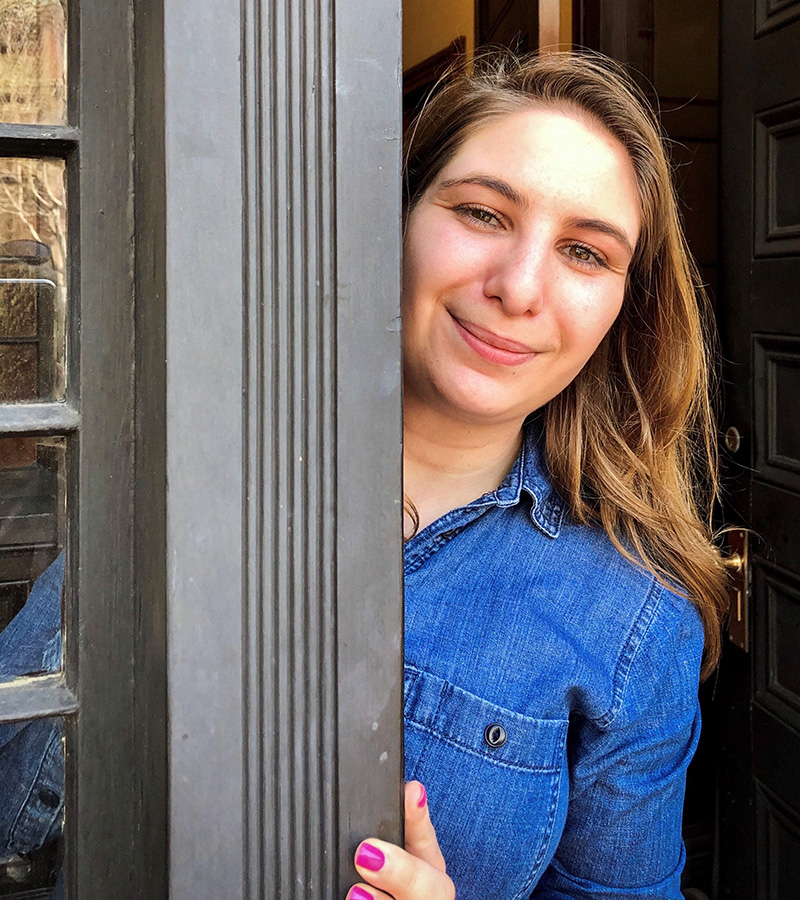 Richelle Gewertz is an Architect at Elkus Manfredi Architects. Smitten by the old-world charm of Beacon Hill, Richelle has had her share of experiences living in a few of the North Slope's tiniest and antiquated apartments, from former tenements to converted townhomes, from apron sinks to clawfoot tubs. Her appreciation has led her to fight for the preservation of the neighborhood by participating on the Civic Association's Architecture and Zoning & Licensing Committees. Richelle joined the Women's Forum to forge lasting friendships with those in the community, and is excited to oversee (as well as attend!) the many monthly Connections events that bring our members together over drinks, feasts, and fun adventures.
Western Philadelphia suburbs born and raised, Richelle moved to Boston after graduating from Syracuse University when a summer internship the year before led to a full time offer. Do ask her where she has discovered the most authentic cheesesteak outside Philly—hint: it's on the Hill!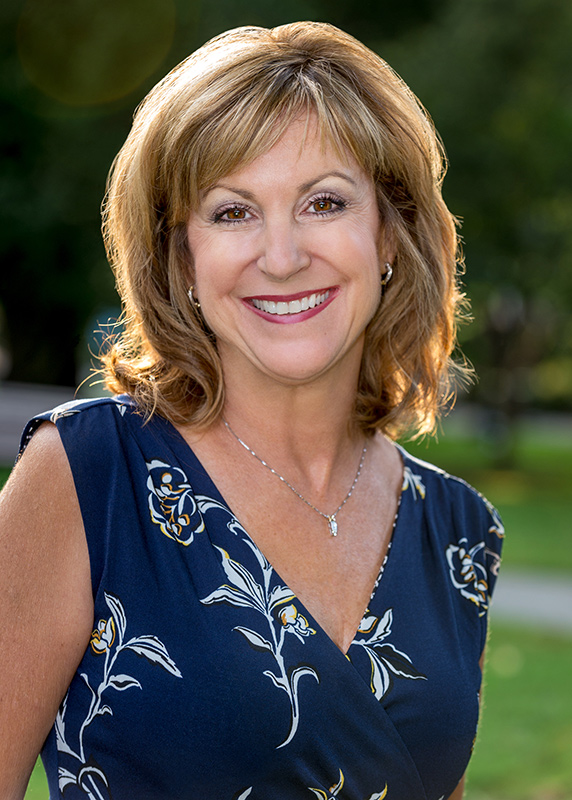 Melanie is a new resident to Beacon Hill after raising her two daughters in the suburbs (Sudbury) and was immediately inspired by the group of women and the initiatives of the BHWF. Having 30+ years experience in the field of marketing communications, Melanie is excited to join Mary Beth on the marketing team. Growing up in Florida, New England winters will always be a challenge for her but after having lived in the area for 16 years she calls Boston her home (much to her family's chagrin). Life as a city girl in Boston feels natural to her after living two years in Dusseldorf, Germany.
Her professional life has given her exposure to marketing within all types of industries but her real passion is with her own apparel line, Mariwear which she owns a patent for it's unique design.
Her two daughters live full time in Prague teaching English at an international school so she loves traveling to Europe. Melanie enjoys all outdoor activities including biking, kayaking and of course – time at the beach.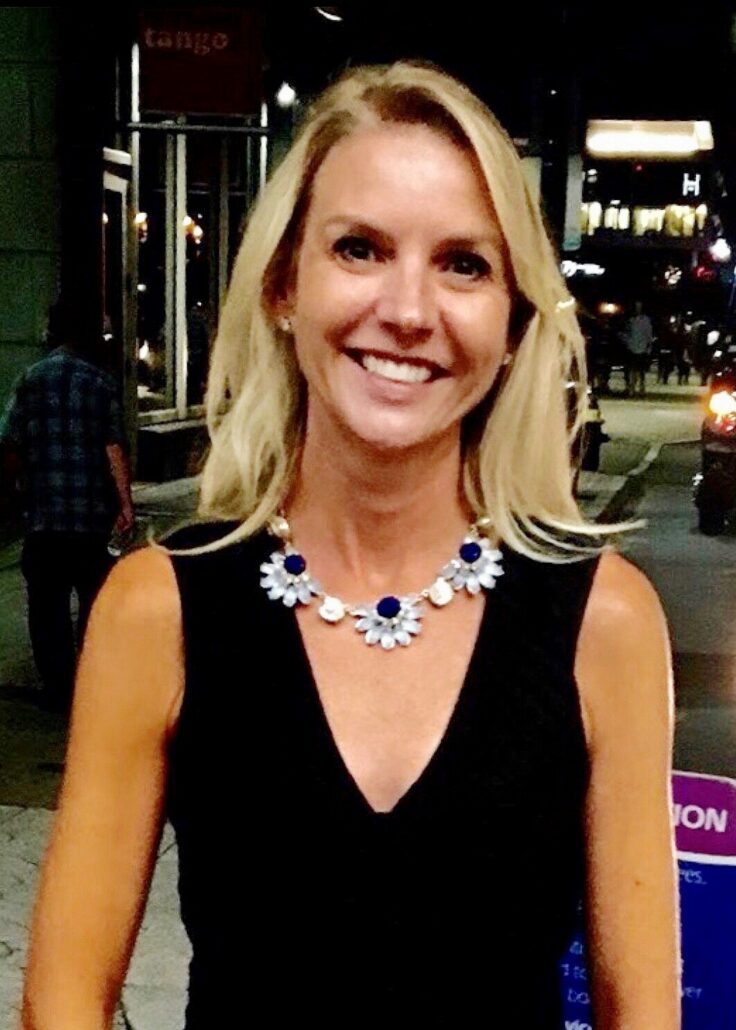 Cindy Sullivan has lived on the Hill with her husband and 15-year-old daughter for the past 16 years.  After a long career in Public Relations and Marketing, Cindy decided to take the leap and follow her true passion for health and wellness.  Today, Cindy runs her own private in-home personal training and fitness company, specializing in midlife and senior fitness. Her goal is to empower women to feel great, regardless of their age, size or fitness level.
You can often see Cindy and her team making house calls in the neighborhood. When not focusing on her clients, she is typically trying to keep up with her daughters Boston Latin academic and social schedule. Cindy is looking forward to swapping out her workout clothes to join the amazing women of the BHWF!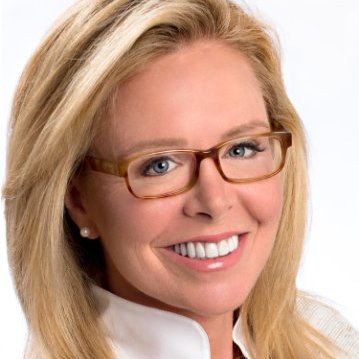 Lisa Macalaster is serial 'social' entrepreneur. Twenty five years ago she started the Wellesley Mothers Forum when she found herself feeling isolated in the suburbs with two babies.  Upon moving back to Boston after those babies (Andy & Julia) left the nest for NYC she found herself in the same predicament, so she founded the Beacon Hill Womens Forum.  Lisa is a real estate broker with Coldwell Banker Beacon Hill by day and a jazz singer by night. Her husband Spencer is her favorite roadie.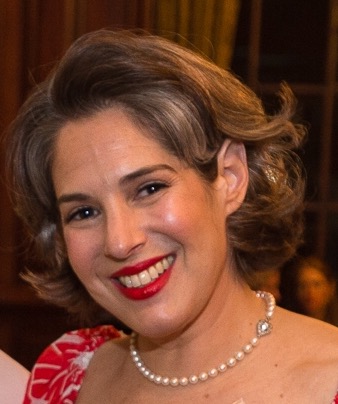 Sandra Gilpatrick
Forum Advisor/Past President
Sandra Gilpatrick has been a resident on Beacon Hill for over 15 years. She lives at 15 Ridgeway Lane with her husband, George, their 10 year old son, Lachlan, and parrotlet, Admiral Byrd.
She is an adventurous recipe explorer, cheery party-thrower, struggling squash player, enthusiastic urban gardener and proponent of public greenspaces. Sandra owns a practice devoted to the unique financial needs of women helping Gen X and Millennial women understand and manage their finances (www.sandragilpatrick.com). Financial literacy for women is an important mission in her practice.  She makes a concerted effort to find time to enjoy her friendships and volunteer in her community.
Sandra was the former President of the Beacon Hill Women's Forum 2016- 2018. She is an active member of the Beacon Hill Garden Club, Proprietor at the Boston Athenaeum and Beacon Hill Civic Association annual gala chair.