NOVEMBER 8
DESIGNING A DREAM
Sara Campbell, Designer & Founder of Sara Campbell Ltd.
6:00 PM – 8:00 PM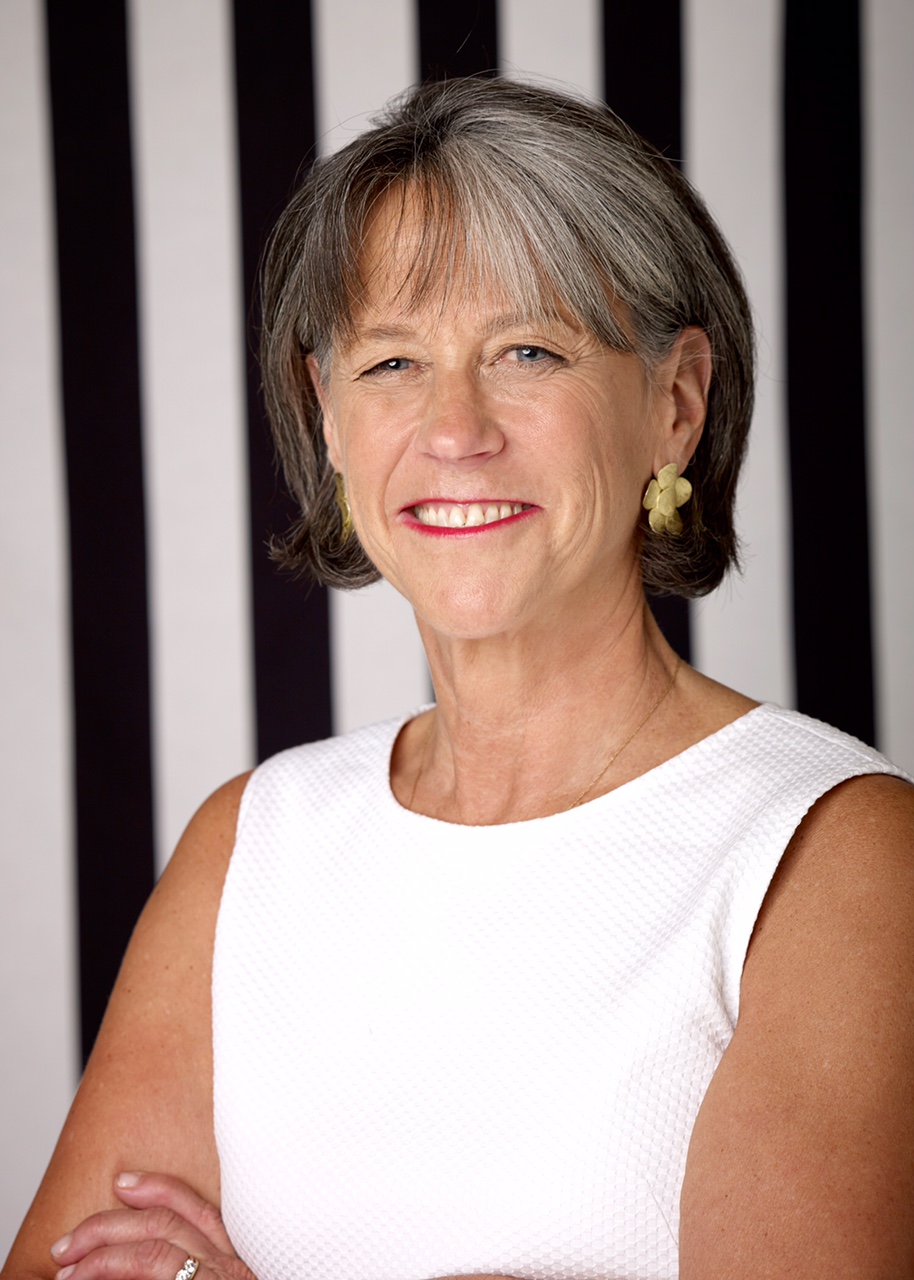 In 1985 Sara Campbell founded Sara Campbell LTD, where she designs, manufactures, and retails the brand of woman's clothing, aptly called Sara Campbell.  The collection features dresses along with novelty and playful sportswear.
In 2009 she completed the Harvard Business School Executive Education program, as a tool to help facilitate in the reinvention of the company. Today she delivers her unique, limited–production offerings through fourteen free-standing Sara Campbell retail boutiques.
Blending luxurious fabrics with both timeless and on-trend silhouettes, Sara Campbell is the premier destination for women's clothing and accessories. Sara Campbell styles, including the well-known Magic Dress, are celebrated by many women around the country. Along with surprise detail and trims, her goal is to design with a genuine feeling of integrity in all her garments.
The company is built on a philosophy of giving back to the community, while creating and delivering not only a unique and beautiful product, but a transformational shopping experience in her boutiques.
She delights in the fact that the majority of her product is Made in the USA.
DECEMBER 20
HOLIDAY WASSAIL PARTY!
Eat , Drink and be Merry as local Beacon Hill musicians and singers provide festive holiday entertainment.
Husbands and partners are invited to attend as guests as well!
Please note: This event will be held on the 3rd Tuesday. 6:00 PM – 8:00 PM
JANUARY 10
DANCING WITH THE STARS!
Kathy Hull, National Ball Room Dancing Gold Medal winner and Beacon Hill neighbor takes us through the journey. Complete with a fashion show of her extensive collection of Swarovski crystal-covered gowns!
6:00 PM – 8:00 PM
After ten years competing as an amateur on the pro-am ballroom circuit, Kathy Hull won the 2011 World Pro-Am International Standard Championship (Open Gold) in her age group (50 and above).  In 2012, she and her then partner, Thomas Papkala, went on to become finalists in Moscow and were interviewed on Russian TV.  Later that year, Hull retired from dancing and moved with her husband from NJ to the Bay Village Historic District of Boston, where they live today.
Kathy's journey from a life of the mind, through motherhood, to the fully embodied world of dance and back again was an emotional one, full of exciting challenges and fascinating people.  Hull taught for over a decade at New York University and was a leader in the successful effort to found a labor union for part-time faculty at NYU.  At Rutgers University, she was founding director of the Byrne Seminars and Project Civility at Rutgers and taught American Philosophy.
A graduate of McGill University (B.A., The History and Philosophy of Science), Johns Hopkins University (M.A., Philosophy) and Drew University (Ph.D., Theological and Religious Studies), she has won awards for teaching excellence (NYU), creative thought (Drew), and inspiring students with a love of learning (National Education Association).
Most recently, in 2016, Kathy delivered a paper on the work of philosopher Charles S. Peirce at the International Symmetry Society Conference in Santorini, GR.  Her first book (as co-editor and contributor) will be published in 2017 by Routledge, entitled Peirce on Perception and Reasoning: From Icons to Logic.  Chairman of the Parks and Public Spaces Committee in Bay Village, her main hobby these days is gardening in Truro with her husband, Ernie Jacob, and their dog, Lucy.  Daughter Allison is engaged to be married in 2017 and lives in VT where she practices acupuncture and Chinese medicine.
FEBRUARY 13
MONEY MATTERS
Cathy Minehan, Dean, Simmons School of Management,
former President/CEO, The Federal Reserve Bank of Boston.
Please note: This event will be held on Monday. 6:00 PM – 8:00 PM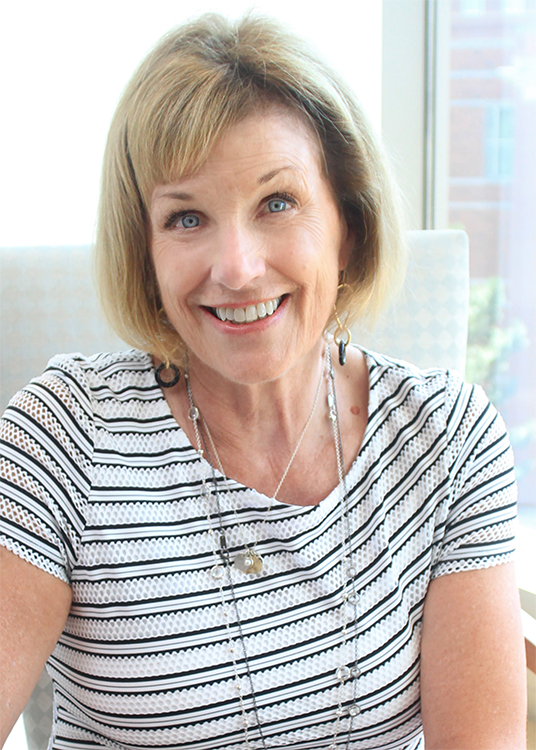 Cathy E. Minehan is the retired Dean of the School of Management at Simmons College having served from August 2011 to June 30, 2016. The Simmons MBA program has been rated #1 in opportunities for women by the Princeton Review, #5 "Green" MBA and ranked in the top 20 MBA programs internationally for integrating social responsibility and sustainability by the Aspen Institute, Business and Society Program. In 2016, the MBA program transitioned to a fully virtual format, (MBA@Simmons) the first AACSB accredited MBA program to do so.
Ms. Minehan retired from the Federal Reserve Bank of Boston in July 2007 after 39 years with the Federal Reserve System, having served as the President and Chief Executive of the Boston Bank and a member of the Federal Open Market Committee from July 1994 on. She is considered an expert in the U.S. payment system and was a key figure in the operation of and policy setting for the key payment and securities systems operated and regulated by the Federal Reserve System. Ms. Minehan is a graduate of the University of Rochester and is an Emeritus member of the University's Board of Trustees. She holds an MBA from New York University and was named a distinguished Alumna from New York University in 1995. She also serves as Managing Director of Arlington Advisory Partners LLC, an entity she uses to house her various profit and non-profit positions.
Ms. Minehan is a director of VISA Inc., the Massachusetts Mutual Life Insurance Company and Bright Horizons Family Solutions LLC. She is also Chair of the Board of Trustees of the Massachusetts General Hospital, a Board Member of Partners Healthcare System, and she is co-chair of the Boston Women's Workforce Council. She serves on a number of other non-profit boards in the areas of health care, education and public broadcasting. She is an elected fellow of the American Academy of Arts and Sciences and was named the Public Company Director of the Year (New England NACD 2012); NACD Top 100 Directors in 2013; 2015 Shattuck City Champion (Boston) and is a recipient of many other honors and distinctions.
MARCH 14
"GOING ONCE, GOING TWICE…"; THE 21ST CENTURY AUCTION HOUSE
Lucy Grogan, Fine Art and Jewelry Auctioneer at Grogan Auction Company
6:00 PM – 8:00 PM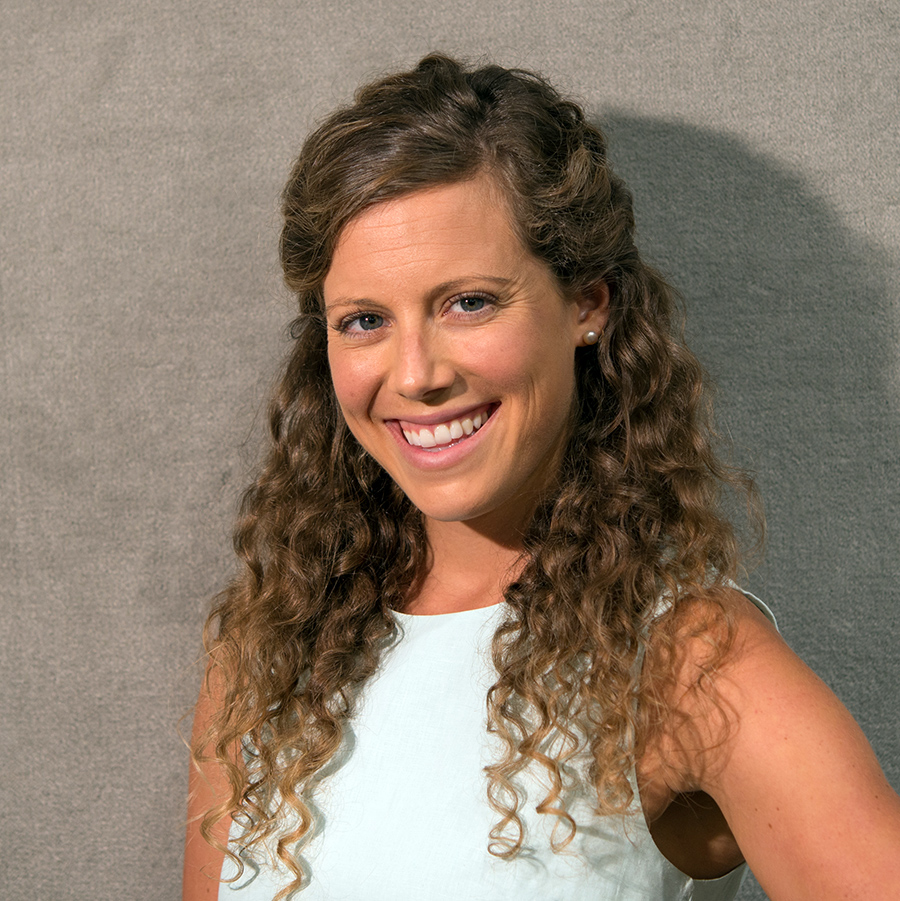 Lucy P. Grogan is the Vice President and Gallery Director of Grogan & Company, Fine Art and Jewelry Auctioneers, a firm specializing in fine art and jewelry auctions and appraisals. The company is based in Boston, Massachusetts, and was established in June of 1987.
Ms. Grogan holds a Bachelor of Arts Degree in Art History from Trinity College in Hartford, Connecticut as well as numerous gemology certifications from the Gemological Institute of America. She is a recognized specialist in the auction and appraisal business and is frequently invited to lecture on the subject for various audiences including museums and educational groups. Ms. Grogan also appears on PBS's award-winning television show Antiques Roadshow as a jewelry appraiser.
As the daughter of Grogan & Company's founder and President Michael B. Grogan, Ms. Grogan grew up deeply immersed in the fine art and auction world, accompanying her father on business trips and working for Grogan & Company consistently throughout her childhood.
Before joining Grogan & Company, Ms. Grogan worked as a Curatorial Assistant in Arts of the Americas at the Brooklyn Museum of Art, a Fine Art Consultant at Trailside Galleries in Jackson, Wyoming, and the Auction Coordinator for the Jackson Hole Art Auction.
APRIL 11
THE TREASURES WE KEEP; PRESERVING & SHARING OUR HISTORY
Vivian Spiro, Chairwoman of the Associates, The Boston Public Library
6:00 PM – 8:00 PM
For the past sixteen years, Vivian has served as Chairman of the Board of the Associates of the Boston Public Library, transforming a small, independent 501c3 with a literary focus into a significant source of financial support for the cataloguing, conservation and digitization of the BPL's Special Collections. Under her leadership, the Associates established the David McCullough Conservation Fund, William O. Taylor Art Preservation Fund, and an endowment for conservation;  a writer-in-residence program for an emerging children's author;  three annual "signature" programs designed to spark public awareness of the  BPL as a provider of top quality, free educational resources; and series of presentations by scholars aimed at generating interest in and support for conservation of the Special Collections.  The Associates' annual "Literary Lights" dinner, which honors outstanding writers from the Northeast and raises money for the McCullough Conservation Fund,  is  considered one of Boston's most successful fundraisers.
Prior to joining the Associates Board in 1998, Vivian served as an Overseer of the Museum of Fine Arts, a member of the Events Committee of the Boston Athenaeum and Chairman of the President's Circle at Beth Israel Hospital.  A former journalist and then owner-operator of a public relations firm specializing in medical and technical accounts, Vivian later worked for Blackside Productions on "Eyes on the Prize," the award winning Civil Rights documentary. She is a graduate of Tufts University.
MAY 9
"CHARLES STREET COUTURE" FASHION SHOW!
Featuring our very own Charles Street Boutiques and shops
Please note: This event will be held at the UMass Club at One Beacon St. 6:00 PM – 8:00 PM
OCTOBER 11

COOKING: THE RECIPE FOR SUCCESS
Azita Bina Seibel, Executive Chef/ Restauranteur;
Proprietor: Bin 26 Enoteca & Lala Rokh Beacon Hill
6:00 PM – 8:00 PM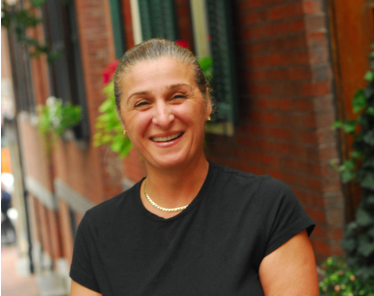 Azita Bina-Seibel, 'born to run a restaurant' and described as a 'firebrand and a cook with a fire in her soul….' is the Executive Chef and Co-Owner of  two Beacon Hill culinary mainstays:  LaLa Rokh, a Persian restaurant, which opened in 1995, and Bin 26 Enoteca, an Italian restaurant, which opened in 2006.
Growing up in northwest Iran, Azerbaijani, Azita achieved her love of cooking by being around the kitchen table. Like most Persian families, meals prepared and served were at the core of family (Azita, her mother and grandmother, aunt and sister often competed to create the tastiest, most inventive dishes. It was in this environment that Azita cultivated her passion for exceptional homestyle cuisine.)
Moving to the United States in the mid 1970's, Azita's first foray into the restaurant business came shortly after her graduation from Boston University with the opening of Ristorante Toscano -in 1983- Boston's first authentic Northern Italian restaurant. There along- side her partner, an Italian of Florentine heritage, she was able to express her passion for food through Italian cooking-where she discovered the enormous similarities between Northern Italian and Azerbaijani cooking.  Followed by opening Toscano in Providence, Rhode Island, and Azita Ristorante in the South End, Azita and her brother, Babak Bina, opened LaLa Rokh which celebrated Persian cooking and drew on their family and cultural heritage.
Though not formally trained in the culinary arts, Azita is recognized as one of Boston's top female chefs and has garnered both national and local recognition from Food and Wine Magazine, (as one of top five young chefs in 1992), Boston Magazine and Esquire Magazine.  Esquire Magazine included her in their 'Female Universe of Culinary Bostonians', feting Boston's notable women chefs including Lydia Shire, Jody Adams, Barbara Lynch, Michela Larson and Rachel Klein.  Azita has appeared on the Television Food Network, Channel 5's 'Chronicle' and has lectured on food and Persian culture both at the Rhode Island School of Design and Harvard University.
An avid collector of Italian Renaissance and Baroque paintings and drawings as well as Persian art, Azita has served as an Advisor and Visitor to the Department of Asiatic Art at the Museum of Fine Arts, Boston.  An impassioned women's rights activist, Azita spearheaded MFA's recent exhibition: 'She Who Tells a Story: Women Photographers from Iran and the Arab World.' The 2014 exhibit promoted the work of pioneering and groundbreaking female artists from Iran.
Azita lives in Back Bay with her husband, Elmar Seibel, a dealer in rare books on art and architecture. They have a son, Kian, a senior at Trinity College.
SEPTEMBER 13
THE NEWSMAKERS
Emily Rooney, Journalist & Host, "Beat the Press"
Jadiann Thompson, Channel 7 Evening News Anchor
Margery Eagan, Co-Host of 89.7 WGBH's Boston Public Radio and Boston Globe journalist
Please note: This event will be held at the UMass Club at One Beacon St. 6:00 PM – 8:00 PM
Emily Rooney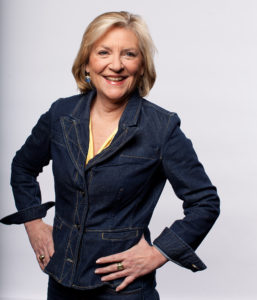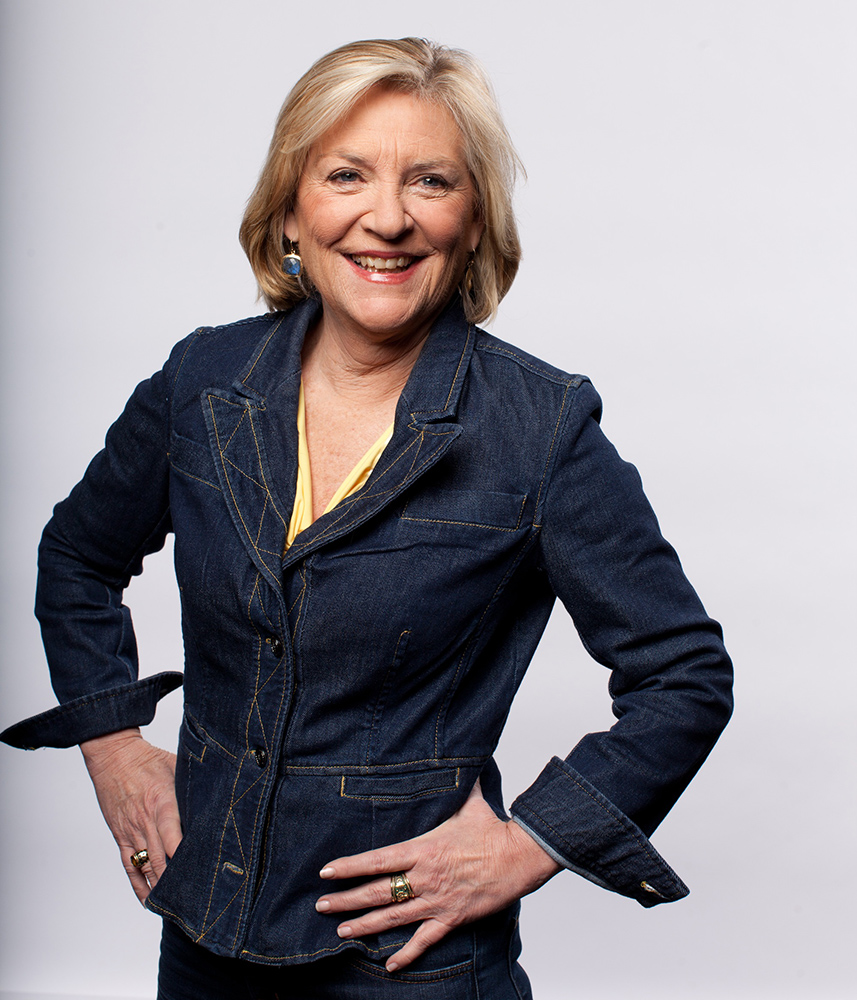 Emily Rooney was host and executive editor of Greater Boston with Emily Rooney, WGBH's local issues and public affairs program, for 18 years before reducing her schedule to do the current Friday night "Beat the Press" program at 7pm. Under her stewardship, Greater Boston was honored with numerous New England Emmys, Associated Press and Edward R. Murrow Awards for Best Public Affairs Program, and excellence in writing and commentary. Rooney has also received the Dennis Kauff Award for Excellence in Reporting, the Yankee Quill Award from the American Newspaper Society, Reporter of the Year Award from the Mass Bar Association, and has been inducted into the Massachusetts Broadcasters Hall of Fame.
Rooney came to WGBH from the Fox Network in New York, where she oversaw political coverage, including the 1996 presidential primaries, national conventions, and presidential election. When she joined Fox in 1994, she was senior producer of Fox news productions, developing news programming for Fox and producing specials. Prior to Fox, Rooney was executive producer of ABC 's World News Tonight with Peter Jennings.
Rooney worked at WCVB-TV in Boston for 15 years, from 1979–93, first as assistant news director, then as news director. During her tenure, the station's news department was honored with numerous top broadcasting awards, including two Alfred I. duPont-Columbia University Awards, several George Foster Peabody Awards, and the Radio/Television News Directors Association (RTNDA) Edward R. Murrow Award for "Best News Operation in the Nation." Under her direction, the station's coverage of the 1988 presidential campaign was recognized as the "Best in the Country" by both the RTNDA and the National Headliner Awards.
Throughout her career, Rooney has been a frequent participant in journalism roundtables, sought after for her views on ethics and standards in broadcast journalism and media accountability. Each Friday she hosts "Beat the Press", a discussion of what the media covered during the week, and why. These lively, critical, and sometimes controversial panel discussions earned the program the prestigious National Press Club's Author Rowse Award for Press Criticism five times. In spring 2014 the show was honored with Penn State's national Bart Richards award for media criticism.
Rooney is a graduate of American University in Washington, DC. and has  honorary doctorates from UMass Boston and Westfield State.  A native of Connecticut, she lives in Boston.
Jadiann Thompson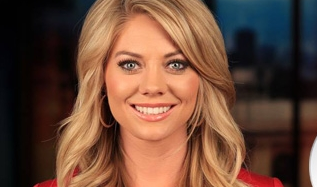 Jadiann Thompson is an Emmy award winning journalist who anchors the 7NEWS 4pm, 4:30pm and 5:30pm weekday newscasts in Boston. She joined 7NEWS in June of 2015. Prior to that, Jadiann was the 6pm weekday anchor for the NBC affiliate in Kansas City – KSHB TV. While in Kansas, Jadiann served as multimedia journalist: on same days, the newscast she was anchoring started with a story she had pitched, shot with her camera, written, and edited.  Jadiann received two Emmy awards during this time: for best anchor in the region and for her piece on FCC restrictions on in-flight cell phone use.
Before KSHB, Jadiann was multimedia journalist and fill-in anchor at KPHO-TV in Phoenix, AZ. She won her first Emmy award for a report on WiFi hacking. During her time in Phoenix, Jadiann covered law enforcement, trials, immigration reform, and spent nearly two weeks on the front lines covering the Wallow Fire, Arizona's largest wildfire in state history.
Jadiann got her start in television news in Casper, WY. She joined KTWO-TV as a multimedia journalist, and was quickly promoted to executive producer and main anchor of the station's evening newscasts. She also spent time as the assistant news director at the station.
A 2007 graduate of the University of Arkansas, where she studied broadcast journalism, Jadiann interned on Capitol Hill for Congressman (now US Senator) John Boozman.  She loves riding horses and being involved in the community, and serves as emcee for charity events, including the ALS Association.
Margery Eagan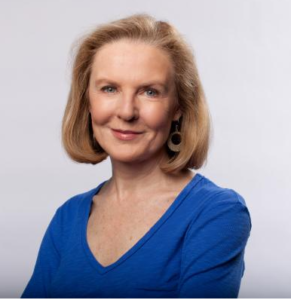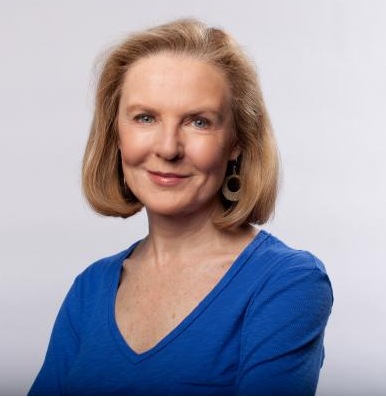 Margery Eagan is the co-host of 89.7 WGBH's midday program Boston Public Radio. She has worked with co­-host Jim Braude for 18 years, first doing a TV show together at NECN then a radio show at WTKK. The duo came to WGBH in 2013.
Eagan was the Catholic spirituality columnist for the Boston Globe's website, Cruxnow. In 2015 Margery Eagan won first place for excellence in religion commentary at the Religion Newswriters Association's annual conference in Philadelphia.
She has written for her hometown paper, The Fall River Herald News, as well as the Standard Times of New Bedford, Boston Globe, Burlington Vermont Free Press, Boston Magazine, and the Boston Herald, where she wrote a column for 27 years. Eagan grew up in Fall River and attended Durfee High school. She attended Smith College and graduated from Stanford University. She has three kids and lives in Brookline.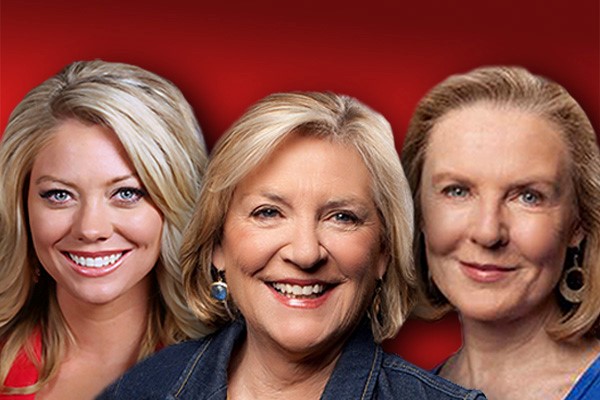 * To use your guest pass and bring a friend to a Forum, just email us in advance at info@beaconhillwomensforum.org so we can add your one guest to the Forum check-in list that month.