Willows
We welcome the young and young-at-heart women of Beacon Hill to get together and enjoy brunch, roof decks, and cocktails.
We host casual meetups once a month at some of the trendiest places in Boston.
To RSVP to Willows Events and/or receive Willows Emails, send us an email with your request to willows@beaconhillwomensforum.com
NOTE: To be a member of the Willows, you must first join the BHWF. If you are not currently a member, click HERE to join.
UPCOMING 2019-2020 EVENTS
Check out all the latest Willows events on our BHWF Calendar!
Amanda is very excited to be part of BHWF and is looking forward to planning many fun events for the Willows. She is employed at National Lumber in their marketing department and plans several large-scale company events per year. Amanda graduated from Babson College where she studied business management and entrepreneurship. While at Babson, she was involved in the Center for Women's Entrepreneurial Leadership. She has always drawn inspiration from the women around her and is passionate about empowering other women to reach their fullest potential.
Originally from Norwood, Massachusetts, Amanda moved to Beacon Hill with her husband in 2017. Her life motto is "life is too short to eat bad food" and she enjoys trying all the fantastic restaurants in Boston. Amanda loves all things New England and is always ready for a weekend getaway to Vermont or Martha's Vineyard. She enjoys baking, creative cocktails, skiing, sharing experiences with friends, and of course, her dog Duncan.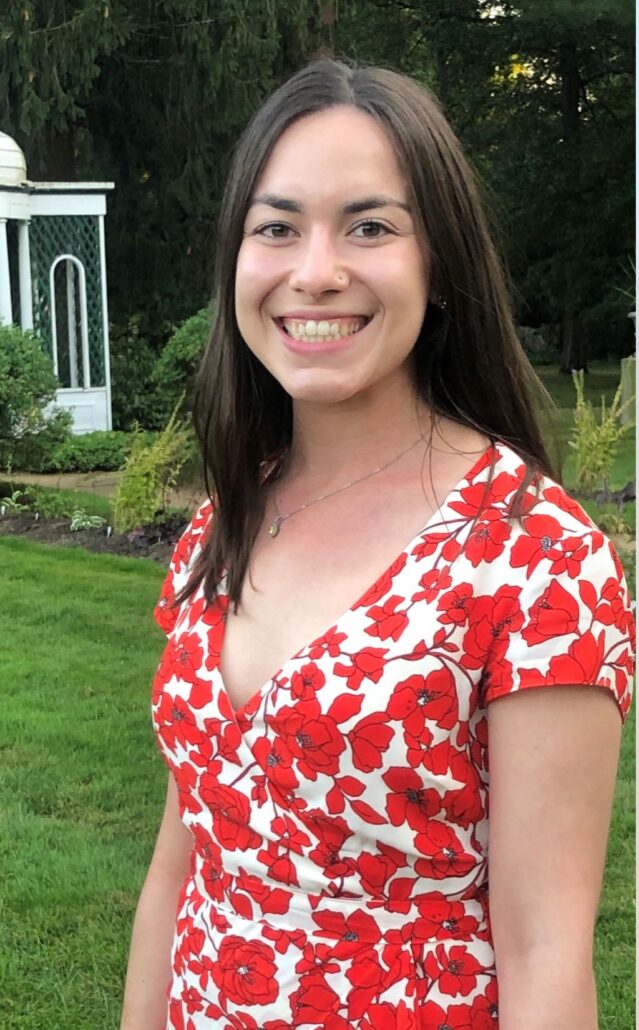 Elisa is so excited to be part of BHWF and is looking forward to the many fun events planned for the Willows this year.
Elisa moved to Boston in January 2017, with her now fiancé, and moved to Beacon Hill shortly thereafter. Having relocated to Boston for work, Elisa was excited for the opportunity to meet her Beacon Hill neighbors and get more acquainted with her new city through BHWF events!
Eager to get more involved, Elisa decided to put her marketing and event planning expertise to good use as a Willows coordinator. Elisa is a Content Marketing Manager at 3Play Media, a video accessibility provider. Outside of work and BHWF, you may find Elisa begging to pet strangers' dogs on the Boston Common, crafting, or puzzling over a DIY project.