Willows
We welcome the young and young-at-heart women of Beacon Hill to get together and enjoy brunch, roof decks, and cocktails.
We host casual meetups once a month at some of the trendiest places in Boston.
To RSVP to Willows Events and/or receive Willows Emails, send us an email with your request to willows@beaconhillwomensforum.com
NOTE: To be a member of the Willows, you must first join the BHWF. If you are not currently a member, click HERE to join.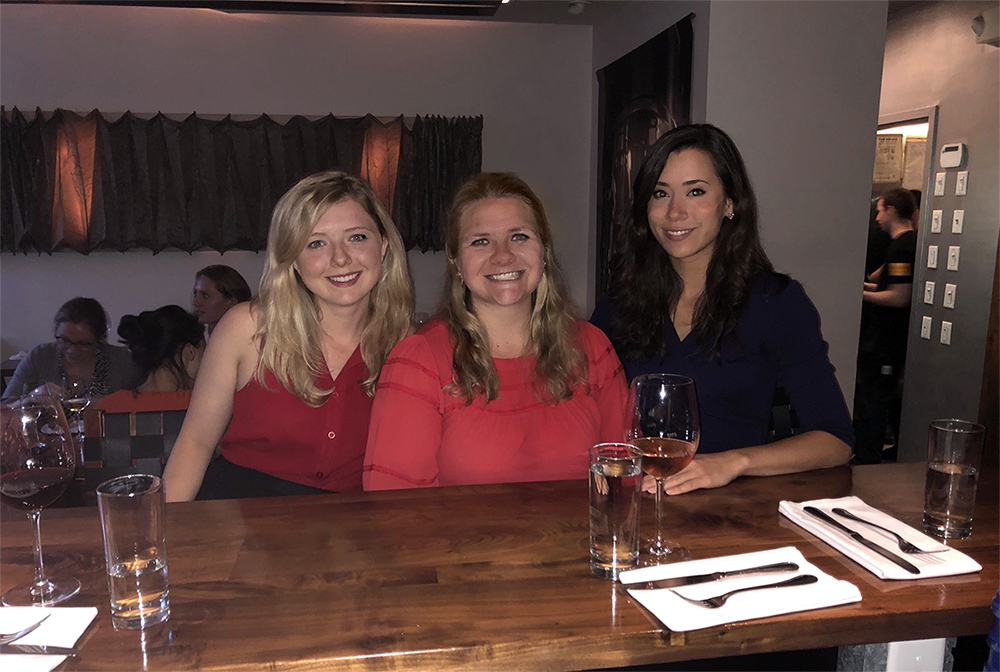 (Left to right: Annabel Kupke, Amanda Flanagan, and Nicole Thomas)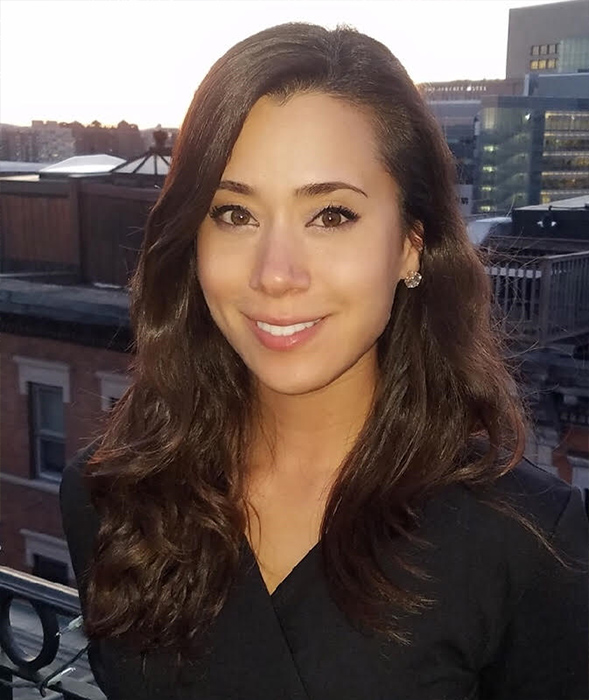 As a Willows Coordinator for the upcoming season, Nicole looks forward to meeting new faces and exploring the latest restaurants around Boston in her second season with BHWF. She is a Senior Finance Manager on the Strategic Pricing and Deal Desk team at a Fortune 500 technology company in greater Boston. Nicole studied business management at Boston University where she worked as a consultant for a pro-bono consulting group for nonprofits and was on the board of a professional women's networking group. She remains involved in the community as a career mentor to BU undergraduates and as a volunteer at the Boston campus of a Japanese university.
Born and raised in Tokyo, Japan, Nicole traveled halfway around the world to attend Boston University and fell in love with the city – she hasn't left since! She moved to Beacon Hill in 2017 where you'll frequently see her enjoying a latte on Charles Street, taking long walks around the neighborhood, and "running" along the Esplanade. Nicole spends her free time catching up with friends, reading about all things personal finance and real estate, and planning her next trip – next on the list are Thailand, Croatia, and Morocco!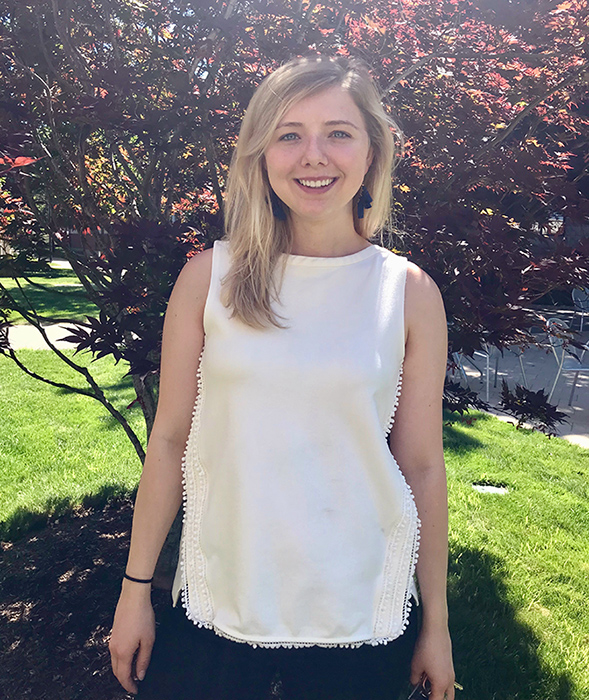 Annabel is delighted to get more involved in BHWF by organizing Willows gatherings! Originally from Atlanta, Georgia, she moved north for college at Boston University where she in love with the city and New England. At BU, she was involved in the Outdoors Club, organizing weekend hiking trips to the White Mountains; she also served as the Health & Wellness chair in her sorority where she planned fitness events and invited speakers.
After graduating in 2017, Annabel made her nest just a few blocks down Beacon Street in Beacon Hill. During the workweek, she heads into Cambridge to Harvard Law School where she assists two professors who work on issues in cyberlaw. Annabel adores (most) forms of activity, particularly outdoors, documentaries about social issues, and exploring the various cityscapes of Boston.
Amanda is very excited to be part of BHWF and is looking forward to planning many fun events for the Willows. She is employed at National Lumber in their marketing department and plans several large-scale company events per year. Amanda graduated from Babson College where she studied business management and entrepreneurship. While at Babson, she was involved in the Center for Women's Entrepreneurial Leadership. She has always drawn inspiration from the women around her and is passionate about empowering other women to reach their fullest potential.
Originally from Norwood, Massachusetts, Amanda moved to Beacon Hill with her husband in 2017. Her life motto is "life is too short to eat bad food" and she enjoys trying all the fantastic restaurants in Boston. Amanda loves all things New England and is always ready for a weekend getaway to Vermont or Martha's Vineyard. She enjoys baking, creative cocktails, skiing, sharing experiences with friends, and of course, her dog Duncan.